It's been a long time since I've published a Whatever Wednesday post but I have decided I missed writing them. I enjoy sharing my random thoughts with you and hope you will do the same in the comments below.
So without further ado… let's talk sharks, scary movies, sins and more!
The Conjuring
I looove a good scary movie.  I've never been a fan of slasher flicks and films like Saw but Poltergeist, Rosemary's Baby, The Shining and The Exorcist still freak me out every time I watch them.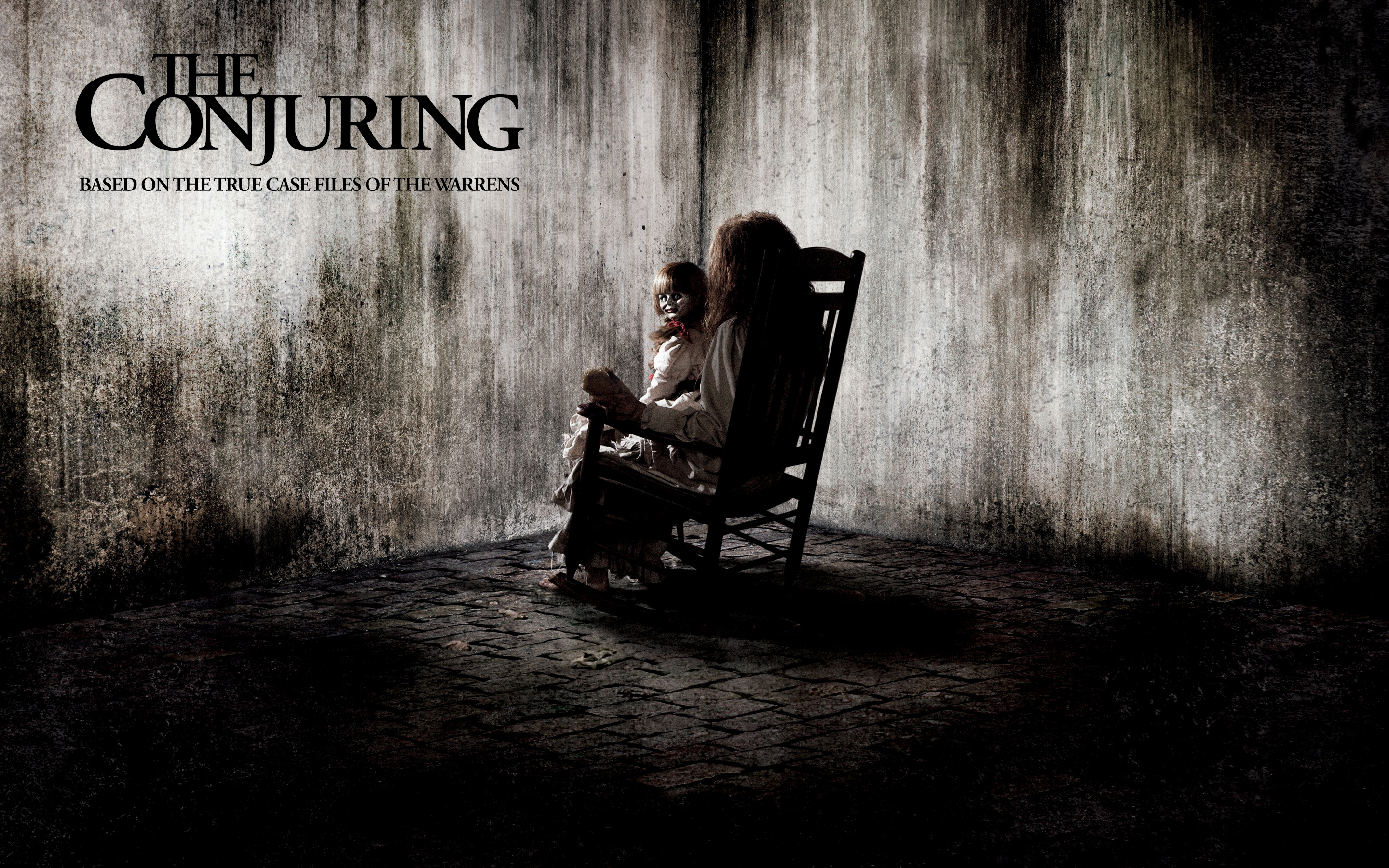 It's been a long time since I've felt that any new releases lived up to those films but I think that The Conjuring comes close.
If you want to see a good scary movie see The Conjuring. But be warned—it will make the hair on the back of your neck stand on end. In a good way.
Have you seen The Conjuring?
Do you have any other scary movie recommendations?
The Seven Deadly Sins & Your Blog
If you are a blogger I highly recommend that you devote some time to Grit & Glamour's new "Seven Deadly Sins" series. V's blog is never lacking when it comes to quality thought-provoking content and this particular series really resonated with me because I know I am guilty of at least a few of the sins she's covered to date. Like this one:

Are you guilty of any of these sins?
Birchbox Customer Service
More often than not, when it comes to customer service we typically focus on the negative.  We always share our bad experiences with others and seldom say anything about the good moments.
I wanted to take a moment to focus on the positive.

I recently had to reach out to Birchbox customer service twice with some minor issues – one a mistake of my own doing and the other a problem with a shipment I received.
Both times they went above and beyond the call of duty to accommodate me and make things right. So… thank you Birchbox. Thank you Emily S. and thank you Dana.
Melissa McCarthy vs. The Spanx
This clip speaks for itself.
SHARK ATTACK!
Why settle for a regular stapler when you could buy this shark stapler by Jac Zagoory Designs!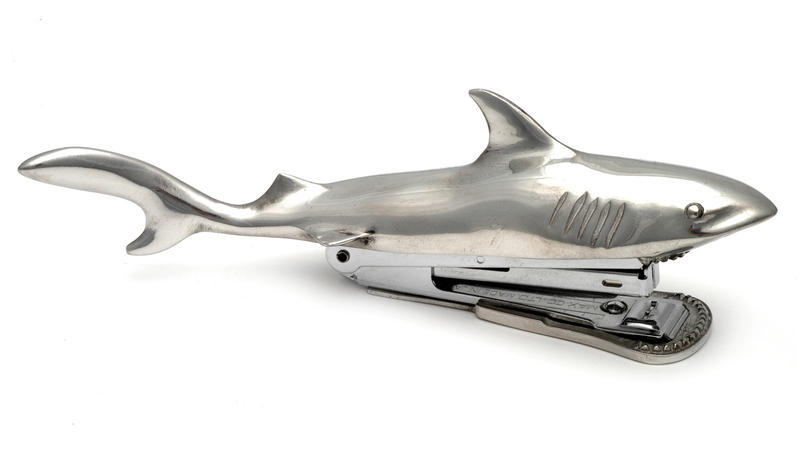 Is it weird that I love this?  Because I do.  Gimme.
Currently Coveting
The Fall/Winter 2013 Footwear Collection by TOM FORD.  Especially these:
Zipper-Heel Leather Ankle Boot ($1,390)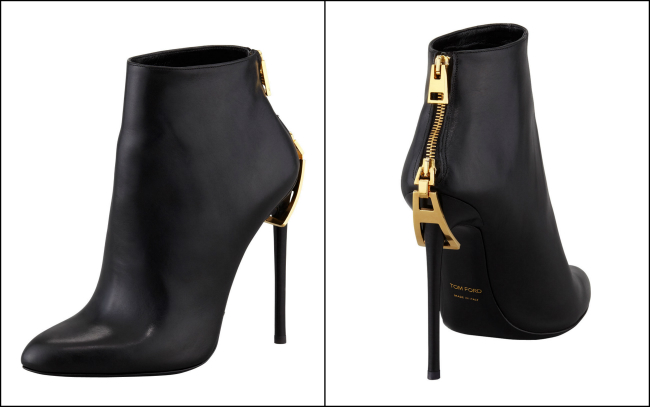 Hand-Stitched Lattice Leather Bootie ($1,550)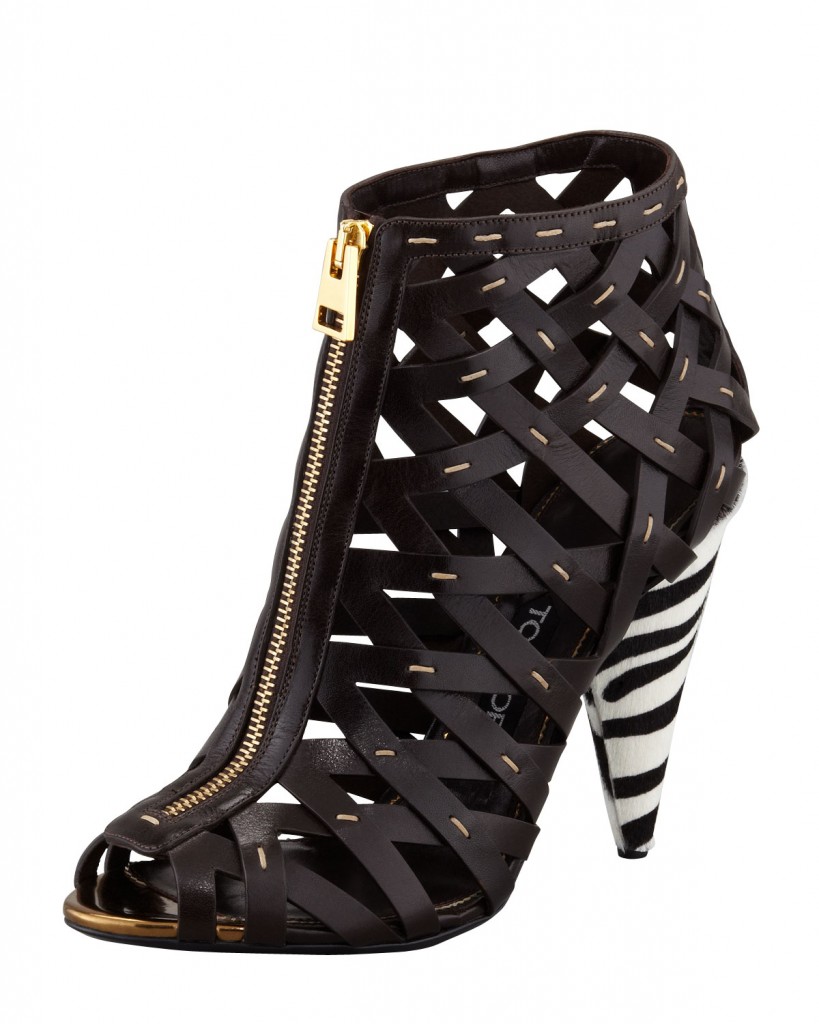 Zipper-Heel Suede Zip-Front Bootie ($1,150)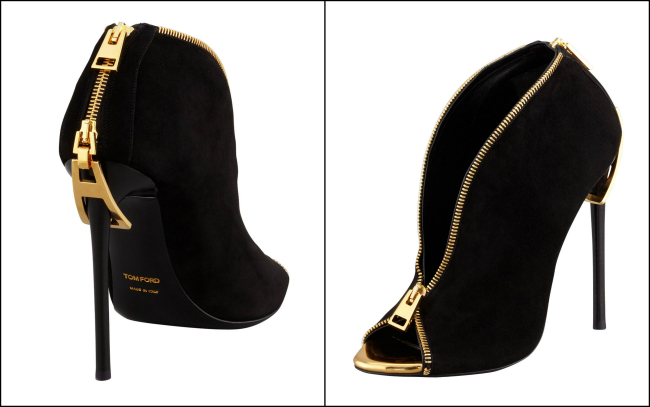 If I have to pick just one… I think I'd go with the last pair. Love the zipper detail… just stunning.
Your Turn!
What is on your mind this Whatever Wednesday?