Anyone who is a big fan of jewelry is familiar with BaubleBar. The company has grown by leaps and bounds since it's launch in 2010 and they are a blogger favorite (especially the Buried Baubles!). The secret to BaubleBar's success is that they source designer jewelry direct from designers which allows them to offer it on their site without the mark-up that a middleman or a traditional brick-and-mortar retailer would apply. They offer different price points and the quality across the board is excellent.
I've been a big fan since the beginning and they have really outdone themselves this year by offering various pop-up shops and collaborations ranging from Essie to DKNY. This holiday season they have partnered with Elle Magazine and are working with some absolutely amazing designers to offer customers some must-have statement pieces that can be difficult to find elsewhere. BaubleBar by Elle features pieces by designers including Kara Ross, Atelier Swarovski by Christopher Kane, Lizzie Fortunato and Fallon to name a few.
And of course three of my personal favorites: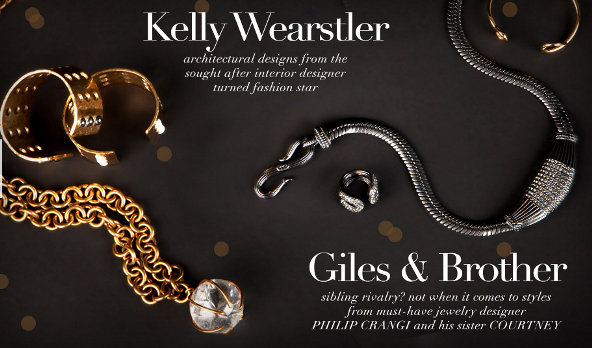 Jennifer Fisher, Kelly Wearstler and Giles & Brother
Jennifer Fisher and Kelly Wearstler are two of the most talented women out there at the moment and the brother and sister duo at Giles & Brother design stunning but affordable pieces that will take your outfit to the next level. There are a ton of great baubles to choose from, including some rings I have been eyeing for some time, but I find myself drawn to these cuffs:

That Jennifer Fisher cuff especially. Oh. My. Lord. One for each arm please!
Have you checked out BaubleBar by Elle?
What do you think of the designer series?
If you haven't already, sign-up today and enjoy $10 off your first order when you
use my link
or enter my invitation code (
484253
) manually.