About a week ago, I found myself having a quiet evening at home.  There was nothing in particular on the agenda, the phone was uncharacteristically silent, and I was curled up on the sofa enjoying a decadent mug of hot chocolate. Without a particular purpose in mind, I began surfing some channels on the TV and was about to move on to the next option when I saw something that stopped me in my tracks.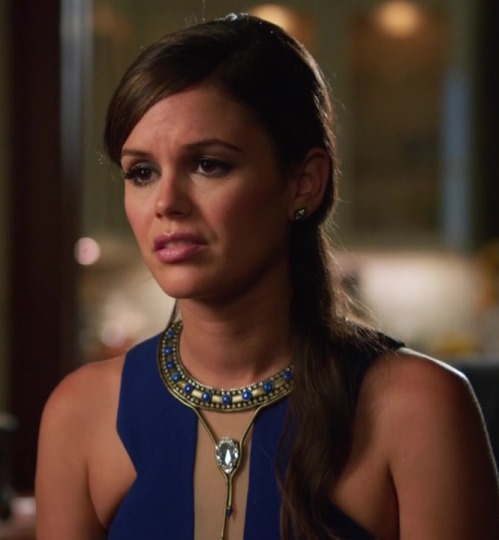 Yes, Rachel Bilson is a girl crush… but NO, I am not talking about her.
What I AM talking about is that amazing work of art fastened around her neck.
At first glance, I thought what I was seeing was simply an embellishment of the Look See dress she was wearing but soon realized it was a necklace.
A necklace I just had to find.
So… I did what any jewelry loving person would do.
I stalked the internet until I discovered that gorgeous piece of bling is the Mozart necklace by Lionette by Noa Sade.
So I stalked the internet some more.
Clearly, I have been living under a rock and somehow missed the deliciousness that is Lionette by Noa Sade.
It's no surprise I fell in love with more pieces (including these sold out Greenwich earrings also worn by Rachel Bilson on Hart of Dixie).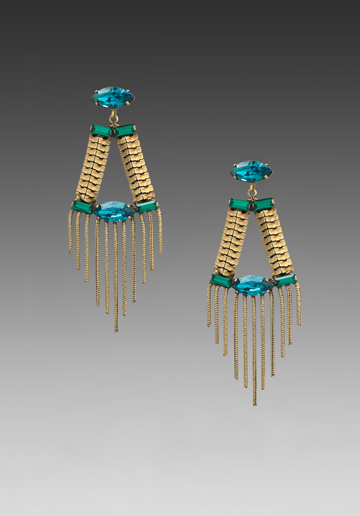 A couple of days later I was checking my emails when a subject line caught my attention: "Lionette by Noa Sade: Making a Mark on the Jewelry Jungle."  Of course, I opened it before you could say "bling" and found an introduction to Lionette by Noa Sade and the latest Lookbook, which you can check out for yourselves below.
And you know what?
I. Am. In. Love.
With everything.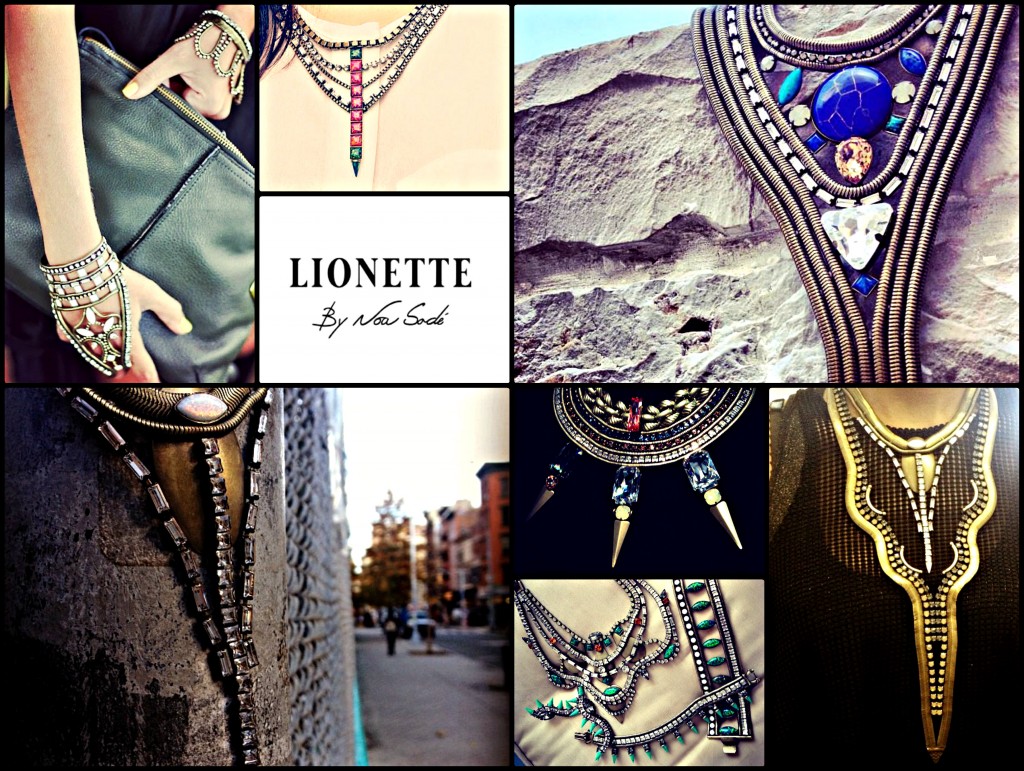 Images via Lionette NY Facebook
Santa, I have been a (mostly) good girl this year. Can I have one of everything, please?!?!
About the Brand
Founded in 2009, Lionette was born when Noa Sade of Israel and China-born, NYC-raised Vanessa Lee came together as best friends and business partners to curate an accessory line fit for an empress.  Echoing the intoxicating spirit of the line that aims to empower women to explore and be free, every piece in the Lionette by Noa Sade collection is inspired by and named after the people they meet, places they have traveled, and music they love.  There is passion and purpose in the exotic details of every piece, allowing a woman to find freedom and exhilaration in expressing herself.  The opals, onyx, moonstone, agates, Swarovski crystals, turquoise, carnelian and pearls incorporated in the collection reflect the exotic islands, countries, cities and people that Noa and Vanessa have experienced.  When you wear Lionette by Noa Sade, it is not simply an accent to your outfit, but a statement.  Lionette is available in stores in the US and abroad and can be shipped worldwide via lionetteny.com. Every piece is handmade in NYC with a lifetime guarantee policy.
Your Thoughts?
What do you think of Lionette by Noa Sade? Are you coveting any of these exotic pieces?
Images courtesy of Lionette by Noa Sade