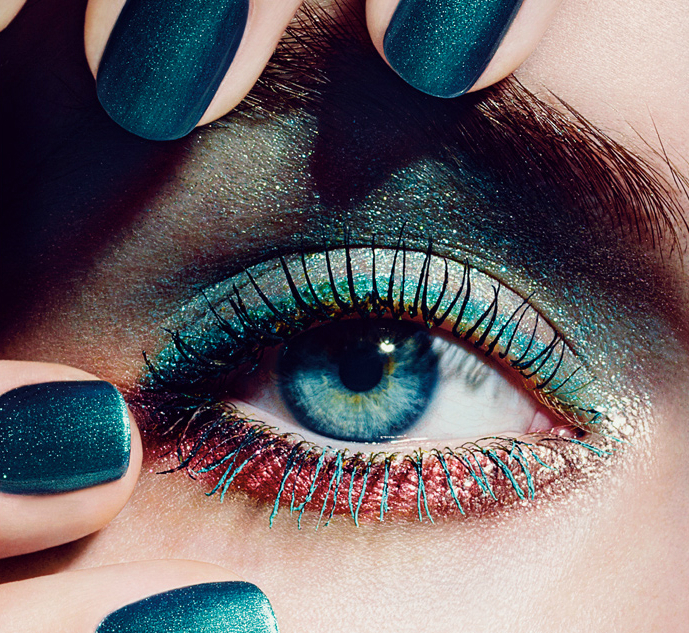 I haven't reviewed many beauty products on this site in the past (most of my reviews are on Full Time Ford). It's not because I am not a beauty product junkie—I totally am—but we all know that isn't where my passion truly lies. However, if I am being completely honest I have to admit that the real reason I don't do more product reviews is because of the photography. Can we take a second to acknowledge how f@#!ing difficult it is to capture TRUE colors for beauty product reviews? I don't know how beauty bloggers do this day in and day out.
Nevertheless, I just couldn't help myself today—I had to share my love for Chanel's Limited-Edition L'Été Papillon de Chanel Summer 2013 Beauty Collection with you. You know it's gotta be good when it bumps my beloved TOM FORD Beauty products from the rotation!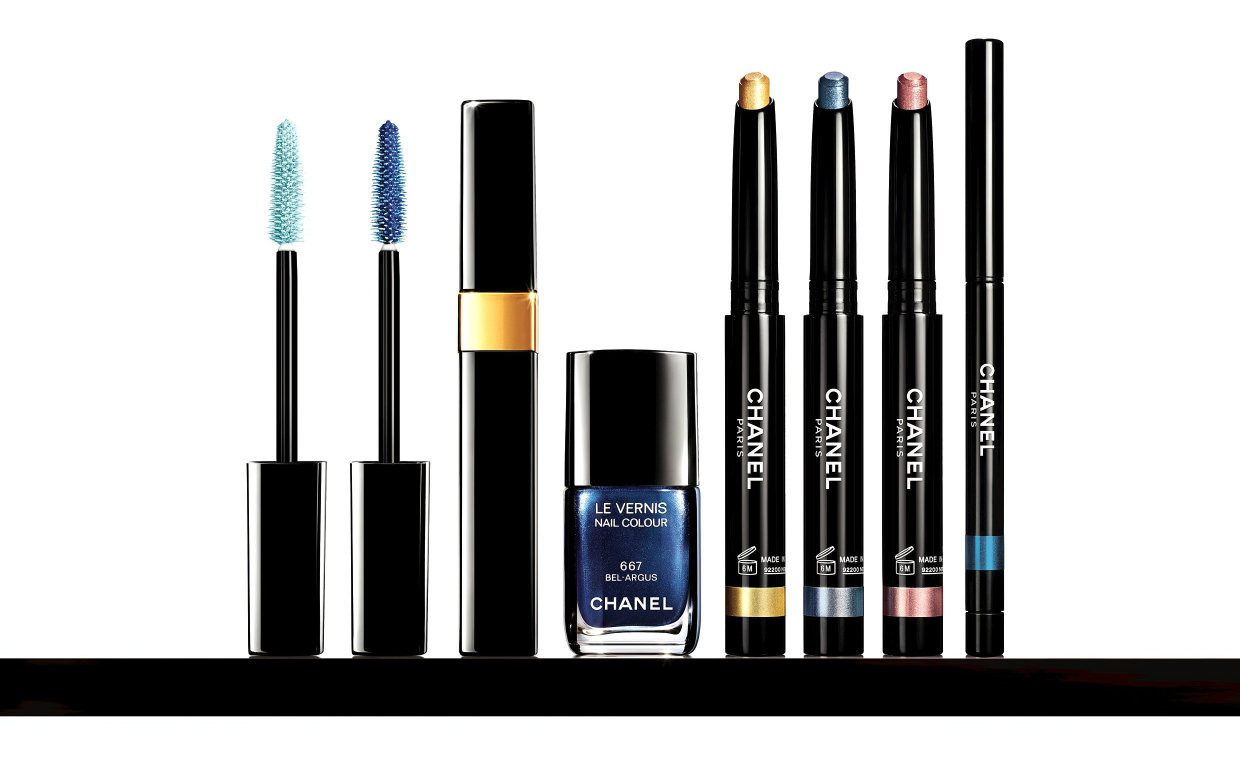 According to the official press release: "The dazzling colours of butterfly wings inspire a joyful look for Summer, with the enchanting collection L'ÉTÉ PAPILLON DE CHANEL. Creative Director of CHANEL Makeup Peter Philips envisions electric shades of gold, pink and platinum to set eyelids aglow, with lashes fluttering in whimsical aqua, lime and blue hues. Crisp peach and bright raspberry grace the lips, while nails finish the fleeting mood in glimmering shades of intense coral, deep blue-green and heavenly blue."
Let's see how that translates to my eyes!
Chanel Stylo Eyeshadow/Fresh Effect Eyeshadow ($34)
One of the highlights of the limited-edition L'Été Papillon Collection are the new eyeshadow pens.
I. Love. Them.
They simplify my makeup routine because I don't need a brush to blend the colors—a finger works just fine. The lightweight formula is buildable, goes on smooth and lasts a good 8 hours (possibly longer but I had to take mine off for bed).  As an added bonus, they go on with a fabulous wet/cooling effect that feels great on the lids. The stylos are available in 6 colors: Moon River, Cool Gold, Pink Lagoon, Jade Shore, Blue Bay and Black Stream.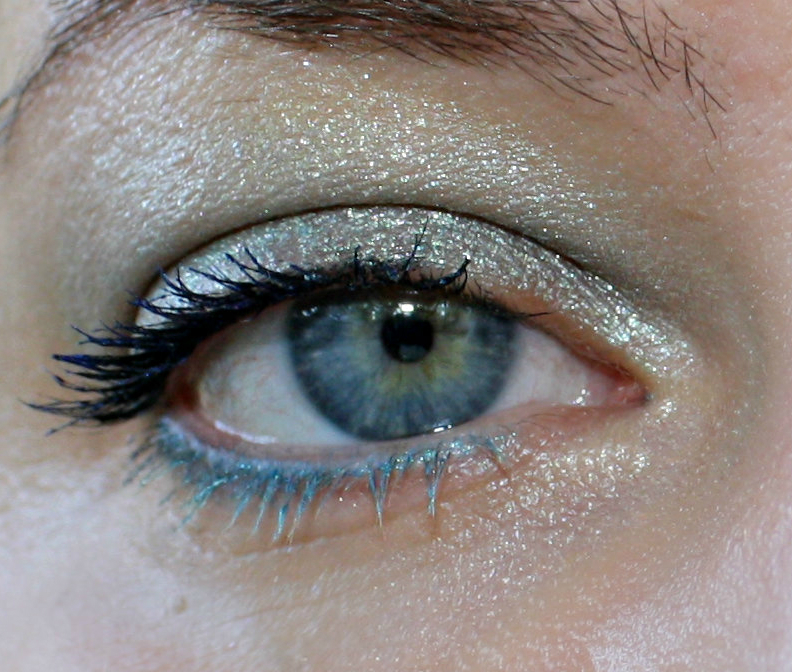 On my lids: Chanel Stylo Eyeshadow in Jade Shore (all over the lid) and Cool Gold (inner corners).
As you can see, Jade Shore looks almost silver on me in certain light.  In actuality, it's a stunning seafoam green with a touch of sparkle… you can build it up so it is more green or blend it out so it is more iridescent (which is what I did).  I also purchased Pink Lagoon, which is pictured and swatched below, but it wasn't a part of this look.

Buy It Now: Bergdorf Goodman / Neiman Marcus / Saks Fifth Avenue
Chanel Inimitable Waterproof Multi-Dimensional Mascara ($30)
I've been looking for a new waterproof mascara for the summer months and this one delivers. Volume, length, curl… it's all there and the formula is smudge-proof (yes, please!). As an added bonus, it contains pro-Vitamin B5 so it hydrates and conditions lashes to keep them supple and healthy-looking. As for the colors, Noir is a permanent offering but the other 4 shades are limited-edition: Zest, Lime Light, Aqua Blue and Blue Note.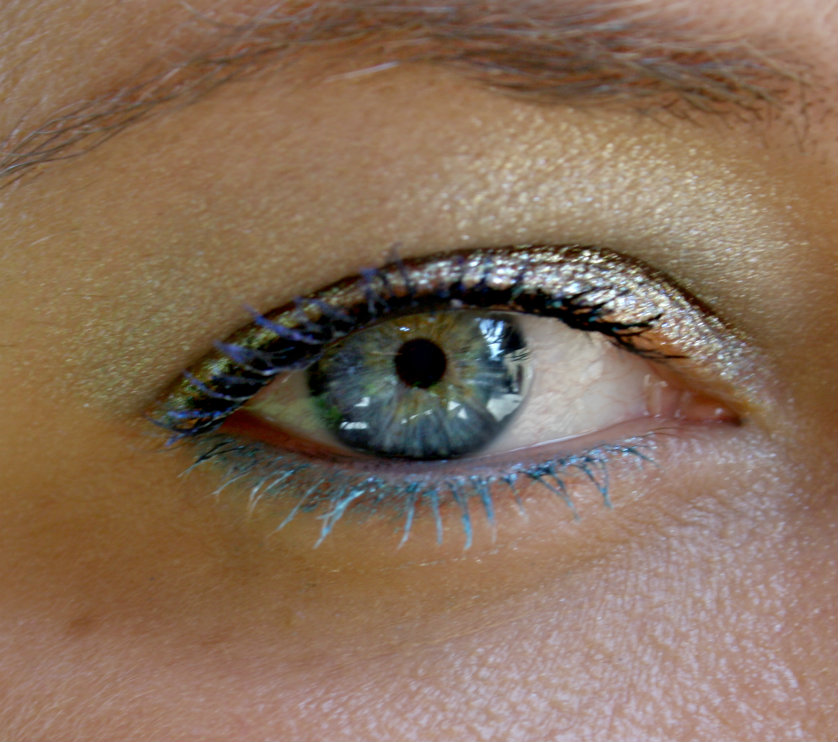 On my lashes:  Noir (upper lashes), Blue Note (tips of upper lashes) and Aqua Blue (lower lashes)
When they say its waterproof they aren't kidding. It took multiple applications of my trusty Lancôme Bi-Facil Eye Makeup remover to get these layers off!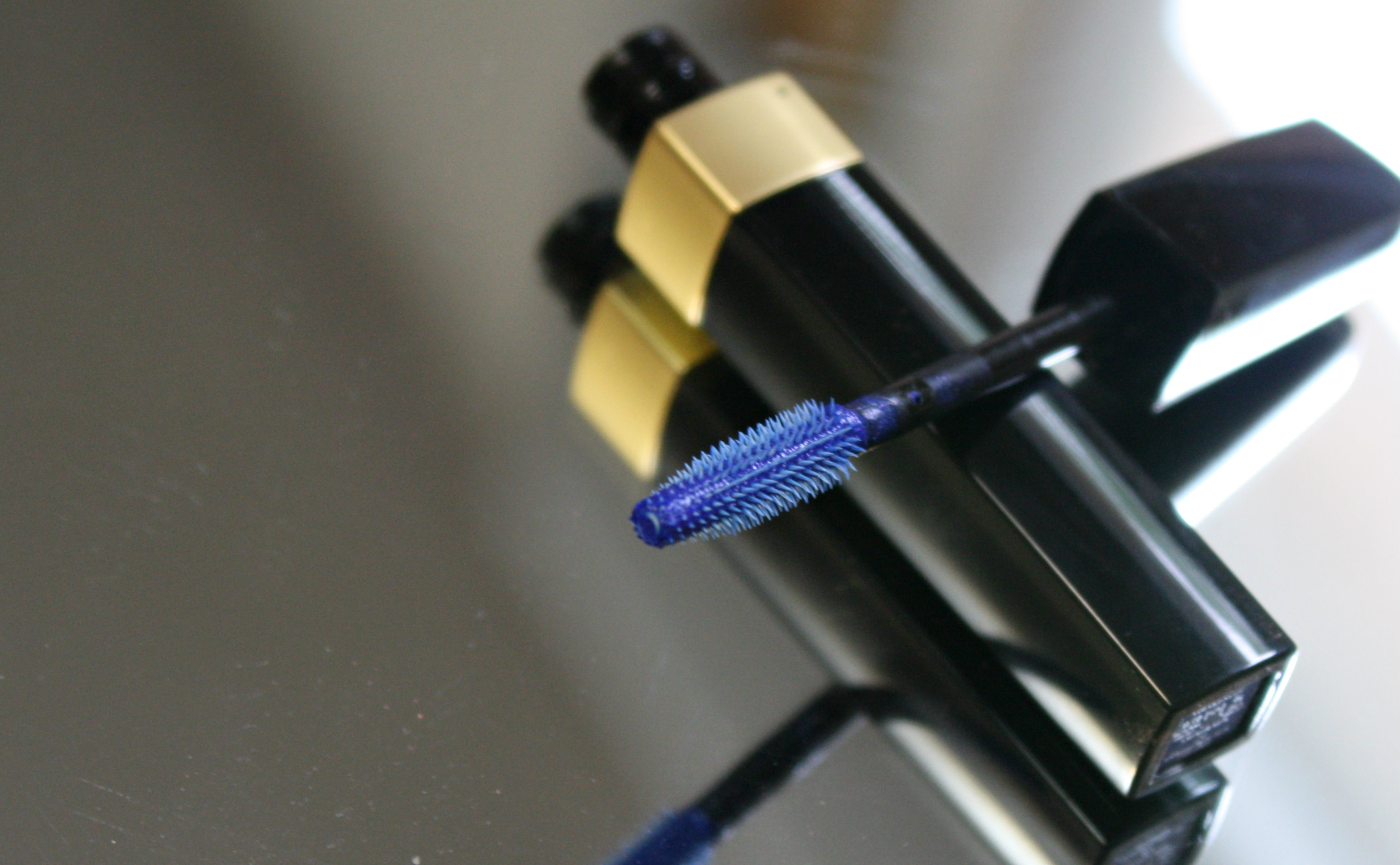 Buy It Now: Bergdorf Goodman / Neiman Marcus / Saks Fifth Avenue
Stylo Yeux Waterproof Eyeliner ($30)
This became one of my favorite eyeliners a couple of years ago. It glides on smoothly without pulling at your lids, is long-lasting and has an excellent color payoff. Waterproof and smudgeproof perfection. True Blue is the new limited-edition Summer shade.
On my eyes: Noir Intense (outer corner of eyes) and True Blue (lower lash line)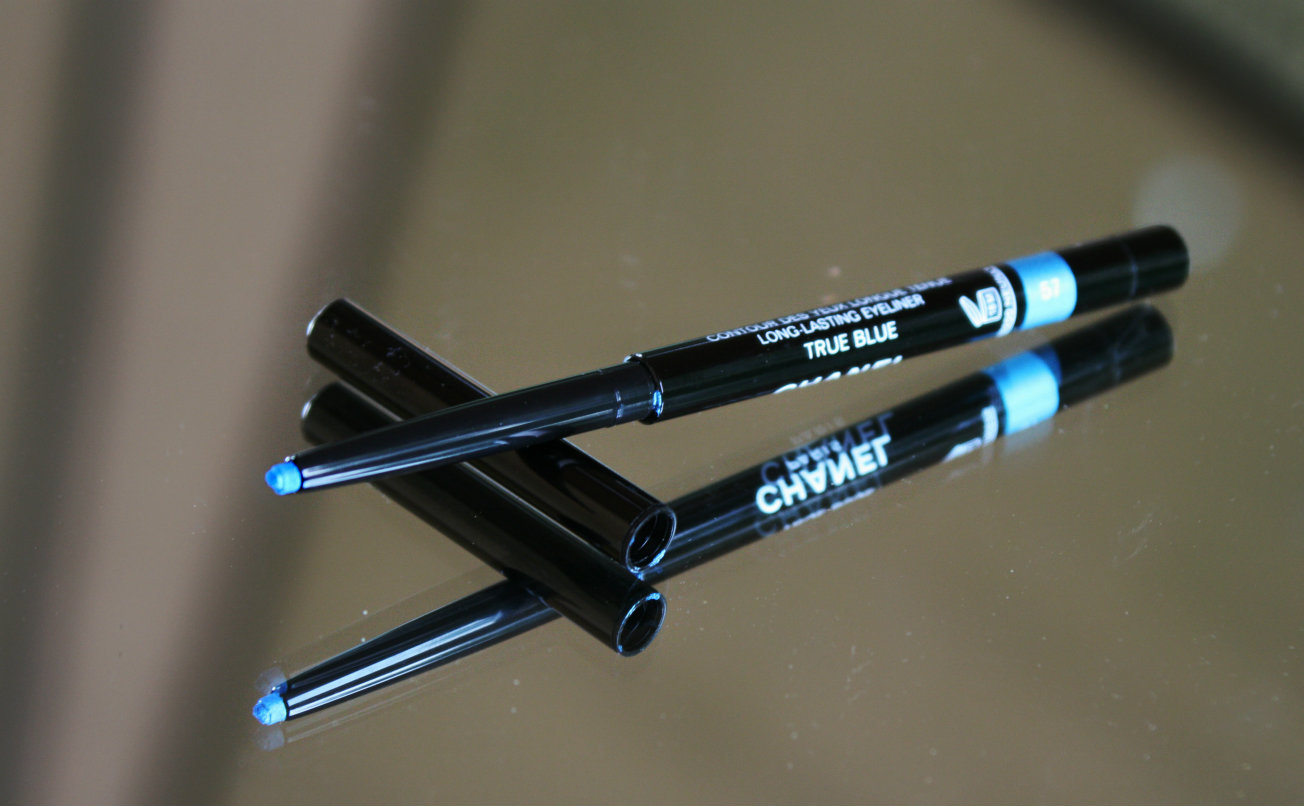 Buy It Now: Neiman Marcus / Saks Fifth Avenue
**********************
Are you loving it?  Do you need some ideas for looks?
I have a few more items from this collection to review for you later, but I am dying to get my hands on the other Stylo Eyeshadow Pens.
What about you?
Anything calling your name?
What other products are you loving right now?