Welcome to the 2nd annual "YOUR Best Posts of the Year" blog event here at Beautifully Invisible! I had a blast putting the inaugural round-up together last year and this one was no different. Re-reading old favorites, discovering ones, and learning what motivated each writer—it's absolutely priceless.
I hope you'll grab a cup of coffee, a glass of wine, or your favorite martini and take some time to go through these wonderful reads!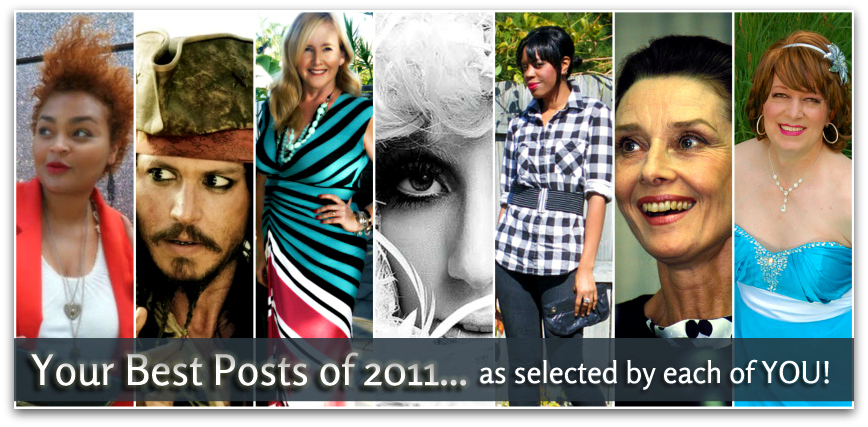 "While trying to pick my favorite post of 2011 I found myself returning to this one time and again. It was a huge departure from the types of posts I usually write and was quite a bit outside my comfort level as a writer. I wasn't sure how my readers would respond to something so outside-the-box from me (lightheartedness! WHAT?!) and I wasn't sure I would do the idea I had in my head justice. It was more challenging than I expected and I couldn't be happier with how it turned out. To date, it is the most read post on BI and the one I am the most proud to have written this year!" – B
"The reason I'm submitting it is because, unlike the majority of my other posts, it's a break from the usual reviews, hauls, skincare etc and instead looks at the way I approach choosing colours for myself; should I pick colours that suit me or colours I love? Hopefully I haven't made it sound too serious as it's (I think!) fairly light-hearted." – Sascha
Follow Sascha via Bloglovin' | Twitter | Facebook
"I love this post because it gave me an opportunity to open up and be vulnerable. My blog is about consignment shopping and fabulous finds. Finally I was able to combine a find with an emotional and personal story." – Veronica
Follow Veronica via Bloglovin' | Twitter | Facebook
"[This is] my favourite post because, judging by the number of comments it received, it showed me that one of the things I find most frustrating about blogging is a universal problem! Whilst I look at other people's blogs and see these glossy, professional women we're actually all in the same boat and encounter the same ups-and-downs – and thankfully the good days outweigh the bad 10 times over!" – Becky
[EDITOR NOTE: Becky started off 2012 by switching her writing to a new blog! Make sure you follow her on life/style/flash!]

Follow Becky via Bloglovin' | Twitter
"Pinterest has grown very quickly this year and is a great source of traffic for bloggers! I predict it will become one of my top 5 traffic drivers in 2012. If you're a women's lifestyle blogger, you need to read this!" – Bree
Follow Bree via Bloglovin' | Twitter | Facebook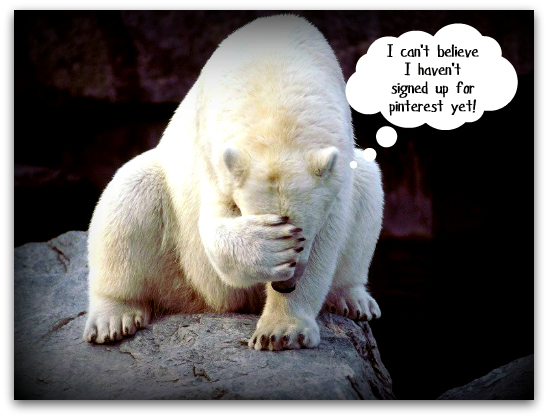 (source)
"This post sat in my drafts for ages when I rediscovered it– and found the post flowing from my finger tips! It's a favorite of mine for focusing on one of my favorite fashion icons, Lady Gaga, while sharing all the things we fashionistas can learn from her! " – Ashe
Follow Ashe via Bloglovin' | Twitter | Facebook
"I posted this way back in January, but it still wins over the others. Reasons I chose this one: 1) My husband did my photos, 2) I love the outfit, despite the fact I am not wearing heels! and 3) The historical information behind the location." – Yvonne
Follow Yvonne via Bloglovin' | Twitter | Facebook
"I chose this post because it may apply to anyone, not just a fashion enthusiast. For me I've learned the elements of my style, and play by my own rules! Being able to reinvent oneself by what you already have…" – Madison
Follow Madison via Bloglovin' | Twitter |Facebook
"I'm including a link to a post I wrote about Lucy in Disguise, a vintage inspired range of clothing. My blog is almost a year old and I think I'm beginning to find my own voice and direction, this post is one I'm pleased with and proud of." – Linda
Follow Linda via Bloglovin' | Twitter | Facebook
"Discovering Pucci was a revelation for me. There is something about the cut, texture, colour and look of these dresses that I really like. It's very hard to articulate; they just make me want to go "Wow". This post sort of epitomizes my blogging style – I like to post about the things I like to see. " – Paul
Follow Paul via Bloglovin' | Twitter
"This is probably cheating, but I decided I couldn't publish this list without including a post from my other blog, Full Time Ford. This article was originally published right here on Beautifully Invisible in early 2011 and republished on FTF in November. This isn't just an ode to Tom Ford – it does more than simply explain where my admiration for the designer stems from. It tells the story of my own fashion-awakening and what set that in motion. If it wasn't for Tom Ford, I doubt I'd be writing this blog today!" – B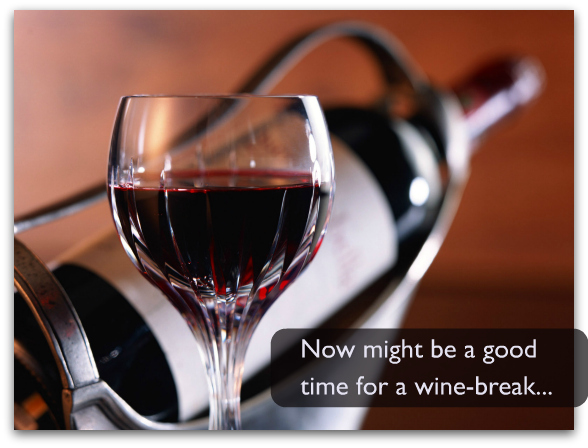 (source)
"The reason I chose [this post], what I love about it and what I'm the most proud of is the sentiment behind the event: the feeling of empowerment, camaraderie and joy between women while celebrating life and the expression of it through fashion and beauty. The photographs remind me of all of that, and I think it's something I'll carry with me forever." – Casee Marie

Follow Casee Marie via Bloglovin' | Twitter | Facebook
"It was indeed a fruitful experience in my blogging life. I met lots of gorgeous people at the camp including designers, photographers, editors, bloggers, etc. And most importantly, having the chance to participate in such an amazing fashion event has taken my blog to the next level." – Vicki

Follow Vicki via Bloglovin' | Twitter | Facebook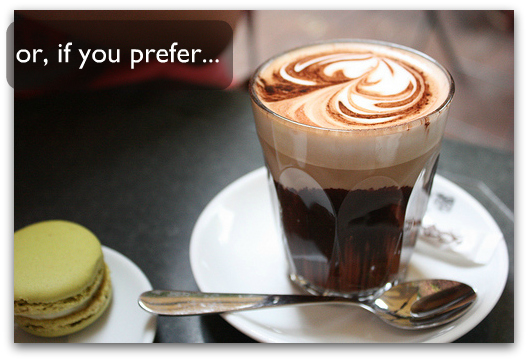 (source)
"The post is about turning an old liquor bottle into a mouthwash bottle instead. I chose this post because I love the creativity of it and the fact that it really is a usable, neat idea. Creative enough for the ladies, but cool enough for the men." – Jill
Follow Jill via Bloglovin' | Twitter
"This post was a reaction of readers just when I started to be more open on my blog. I was touched by the questions and how other (young) women would wonder how I got where I was emotionally. So to inspire and especially to empower, I wrote this post in my best English (as it's still a third language for me). This post summarizes the whole being of Mode Plus. To love yourself in the now and ladies, give yourself the green light to do so!" – Nefferth
Follow Nefferth via Bloglovin' | Twitter | Facebook
"I wrote about how women of a certain age can begin to feel invisible, and how we must fight against it. My series of Visible Monday link-ups grew out of this post." – Patti
Follow Patti via Bloglovin' | Twitter
"I wrote this post in 20 minutes and I think my voice comes through really strongly. I tend to sometimes overthink things, but this is just straight out of my head. I wasn't expecting this post to get noticed at all, so I was completely overwhelmed by the massive reception it got. It was shared in so many places, and sparked so much fantastic discussion, from both those who are happy hobbyists like me and those that do want to turn blogging into a job." – Franca
Follow Franca via Bloglovin' | Twitter | Facebook
"i'm incredibly proud of this post for a number of reasons. firstly, it was my first ever post to be selected for ifb links a la mode. secondly, by writing on a topic that i was passionate about, i managed to create something that resonated with a lot of readers. this post is basically a rant on how i feel about the negative effects that the industry i love is having not only on me, but on women everywhere, and it struck a chord with a lot of bloggers. a year later, it's still my most read post. i'm proud that even for a little while, i was able to give a voice to so many women the world over who struggle with the very same conflict that i do: how can i love fashion, and still know how damaging many aspects of the industry are? it was cathartic to write about something that affected me s deeply, and to see that it reached so many other people as well." – Cate
Follow Cate via Bloglovin' | Twitter | Facebook
"My website and weekly newsletter focus on a range of spiritual topics presented with a fresh, upbeat, modern twist. This particular article was written about a topic very close to my heart — so close, in fact, that I flew to Canberra to protest on the lawns of Parliament House against politicians threatening to make homebirth illegal (midwives send to jail, and mums fined $30,000… just for having beautiful, natural births in their own comfortable, relaxing home environments!) I wrote this blog in a rush of heartfelt, slightly pissed-off passion… and was heartened to receive two comments from a woman saying I had inspired their future birth plans Yay for happy newborn babies!" – Rebecca
Follow Rebecca via Twitter | Facebook
"I like this post because it reflects the personality of this blog. I'm on an adventure to learn something new (style) and I want to do this with honesty and openness. So far, it's been fun, frustrating and overwhelming. But pushing myself is a great way to change something and ultimately that's what I'm trying to do." – Betsy
Follow Betsy via Bloglovin' | Twitter
"I grew up as a boy and, for that reason, the exciting events that most girls experience were off-limits to me. Despite my aching desire to participate in them, gender conformity forbid it. I never lost my desire, however.

Two years ago I started blogging and found support and friends in the fashion blog community. Friendly bloggers encouraged me to come out of my shell and I have. My biggest adventure this year was creating a post to realize my biggest unmet dream. I called it "The Prom Project."

The post is self-explanatory — but what I'd like to add is that the process of creating and sharing it was life-altering. I started to believe I *can* live my dreams. Despite social obstacles, I can be my authentic self. Regardless of my age and perceived gender, I can connect to other people in a real, deep way. The post proved that to me. The post was a watershed in my life." – Ralph/Ally
Follow Ralph/Ally via Bloglovin' | Twitter
"I've always said that SHE is more than just a fashion blog. It exists to encourage and inspire women of all ages. Although I would love to have more content relative to this post this is one that I was particularly proud of because I feel that it's essentially a "core" post, if that makes any sense. Some of it was difficult to write but if I'm going to be of any influence I need to be honest and push myself so that others will understand what I'm saying and hopefully apply it to their own lives. The response was very rewarding, especially when the post was featured on Links à la Mode." – Jenmarie
Follow Jenmarie via Bloglovin' | Twitter | Facebook
"I do regular Model and Me posts – showing how a dress looks on a model in a campaign image and how it looks on me, a size 14-16 (size 10-12 in US sizing). I first saw this maxi dress on the catwalk a couple of months earlier and just knew I had to have it. Knowing the designer, I trusted it would be super flattering and I wasn't disappointed! This post caused a buying frenzy with people seeking out this dress all around Australia. Me, I love putting this dress on. Makes me feel a million dollars!" – Nikki
Follow Nikki via Bloglovin' | Twitter | Facebook
"This post was a huge lightbulb moment for me when my passion for service, beauty and elegance all collided. It was in this post that I realized my blog could be anything I wanted it to be. " – Courtney
Follow Courtney via Bloglovin' | Twitter
**********
Thank you, again, to everyone who participated! I hope you enjoyed this Blog Event and look forward to reading your comments!