I am sure most of your probably know this, but that the reason I have been MIA the last couple of weeks is because I came down with a case of pneumonia.  It couldn't have come at a worse time and resulted in me having to cancel my trip to NYC and missing IFBCon.  Though that was devastating in itself, missing the chance to finally meet up with some of my blogging besties is what really killed me (Vahni – can I have a do-over in February?!).
Thankfully, today, my health is much-improved and I am starting to get back to normal.  Blogging is still quite an effort (foggy brains,y'all!), but I miss the community that goes hand-in-hand with it so much that I had to do something.
When I saw this "A to Z of Me… and You" post on Smaggle Style I knew it would be the perfect thing to get me inspired again.  I loved learning more about Carly through her answers and hope you all the feel same reading mine.
So, let's get cracking:
A. Age: 35… going on 15. Or 50. Depending on the day.
B. Bed size: Queen with one of those feathertops that make it about 8 feet high.  Yeah.  I love my bed – it's like it's own little island.  The only things missing are Vin Diesel and Gerard Butler.  Don't make me choose.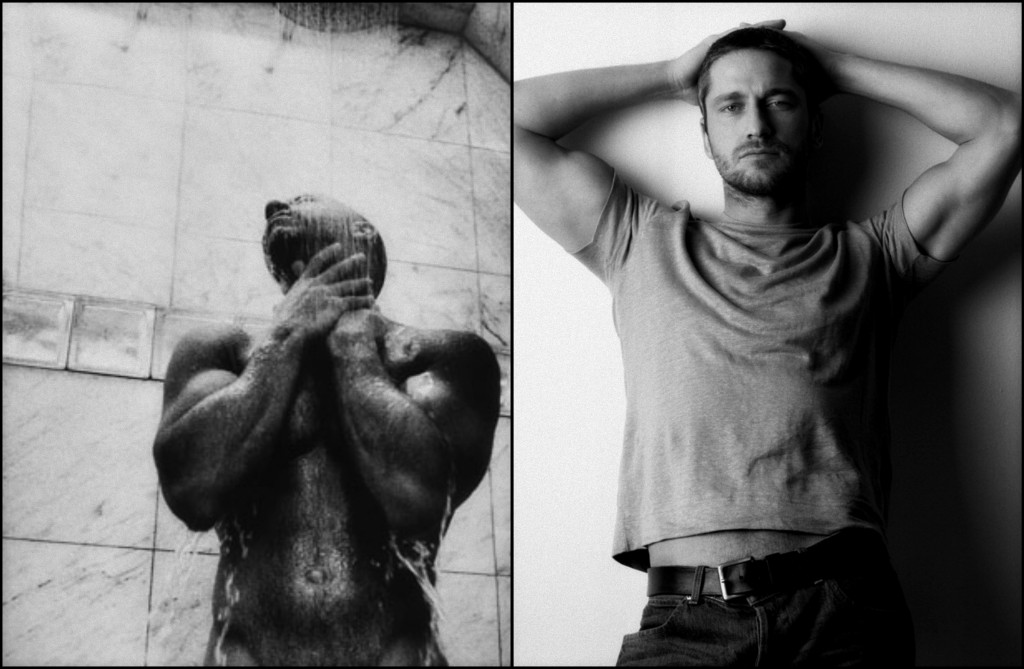 C. Chore that you hate:  Ironing laundry.   I don't have any problems washing and folding. Ironing?  Yuck.

D. Dogs:  I always wanted an Akita or a Siberian husky.  Alas, I have neither.  No dogs for me.

E. Essential start to your day: Cream with some coffee.

F. Favorite color: Every shade of blue imaginable. And black.  Black is always my go-to.

G. Gold or Silver: I used to be a strictly silver girl but am adding more and more gold to my collection lately.  It really depends on the piece.
H. Height:  6'0.  Unless I am barefoot… then it's more like 5'7.
I. Instruments you play: My computer keyboard and iPhone touchscreen. Do those count?
J. Job title: 9 – 5: Director of Annual Giving.  Other: Writer/Blogger and Tom Ford Expert Extraordinaire.

K. Kids:  I love them as long as they aren't mine.
L. Live:  Yup, still breathing.

M. Mother's name:  She has one, but I won't share it online.

N. Nicknames:  I have two – a "real world" nickname that some close blogging friends know, and "B" which is what I go by online.  I quite like "B" – much thanks to the blogging buddies who thought of it!

O. Overnight hospital stays: All too recently.  As mentioned above, pneumonia got in the way of my planned trip to NYC and IFBCon!  Boo!  Hiss!
P. Pet peeves: People who feel a sense of entitlement.  Liars.  Cowards. People who are cruel.  And men who leave the toilet seat up.
Q. Quote from a movie: "I regret nothing, ever." – Captain Jack Sparrow from Pirates of the Caribbean and "Do, or do not. There is no 'try'." – Yoda from The Empire Strikes Back
R. Right or left handed: Right.

S. Siblings: One younger brother whom I adore.

T: Time you wake up: Sometime between 6 and 6:15AM.  Any earlier than that I am dead to the world.

U. Underwear: Don't leave home without it!

V. Vegetable you hate: Is okra a vegetable?  Okra is n-a-s-t-y.

W. What makes you run late:  Staying up all hours blogging… and a gremlin who keeps messing with my alarm in the mornings.
X. X-Rays you've had: Seriously?  I think every body part I have has been x-rayed by now.

Y. Yummy food that you make: My cheesecake is to die for. Or so I have been told.

Z. Zoo animal:  Awwwww I love them all!  I love them even more when they aren't stuck IN the zoo.  I'd love to go on a safari one day…. THAT is a dream of mine.
Now it's your turn – I'd love to read YOUR answers. 
If you decide to answer them yourself leave the link in the comments so I can check them out!