Everyone is familiar with Gilt Groupe, HauteLook, Ideeli and Rue La La. They are the creme de la creme of the Sample Sale world and I am sure many of us shop them quite frequently (I know I do!).
Today, I want to focus on a few of the lesser known sites that are just as good, if not better, than the ones mentioned above. These run the gamut from the super-luxurious to the extremely-affordable. Depending on your interests (and the size of your pocketbook) they are definitely worth checking out: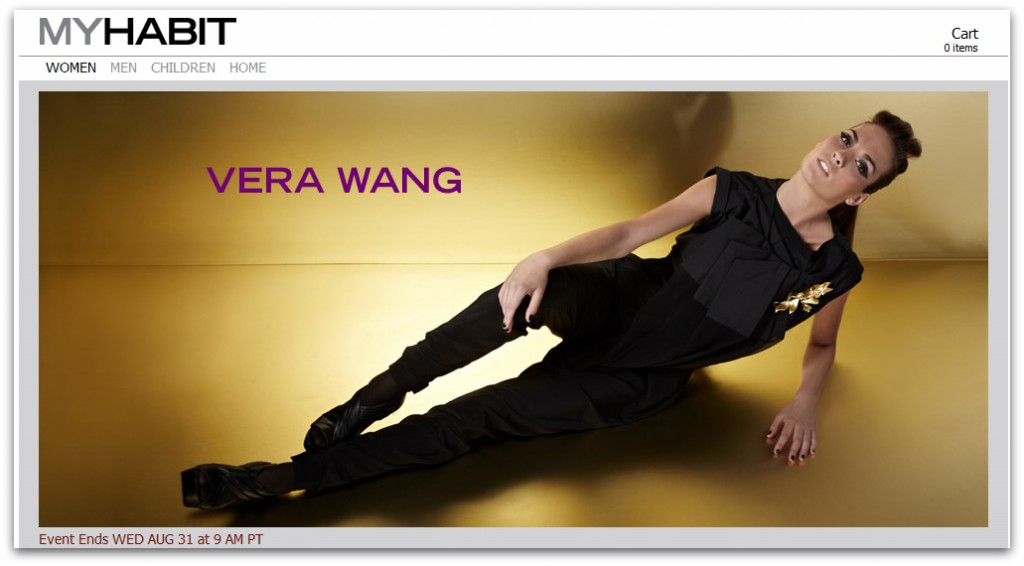 MYHABIT:  MYHABIT is Amazon's answer to sample sales.  There are a couple of things that really set this site apart from the others for me.  First, they offer free shipping on U.S. orders and free returns within the U.S.  International shipping is only $15.  Great, right?  Add to that the wonderful prices on highly sought-after designers and an easy-access iPhone app (a must for me!) and I am SOLD.
The other huge difference between MYHABIT and other sites is the browsing experience. Instead of just showing you a photo or two of a dress/pair of jeans, they offer full 360-degree video shot of models so you can actually see what the item looks like on.  That is pretty sexy, no?

PRIVÉ: I first came across PRIVÉ because they were having a sale on TOM FORD Sunglasses. I am not talking about the usual styles you see represented in sample sales (most of those are available daily on Overstock). I am talking about hard-to-get and seriously coveted styles like Nico and Whitney that never make the Sample Sale scene.
You won't find the usual sales at PRIVÉ. From what I've seen they tend to focus on established designers and contemporary collections (men's as well as women's) that aren't typically offered on other sites.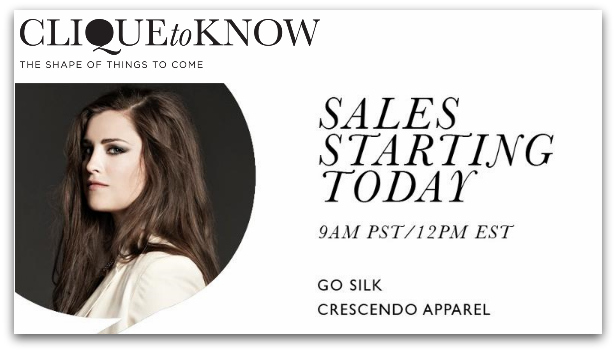 Clique to Know: This is one of the newer sites to hit the scene in the U.S.  They fill the void left by many of the more popular sample sale sites that don't go beyond a Size 10 in their offerings. Designs on Clique to Know start at a size 10!  Don't wear a 10 or more? Consider joining anyway to check out their other offerings like jewelry and accessories!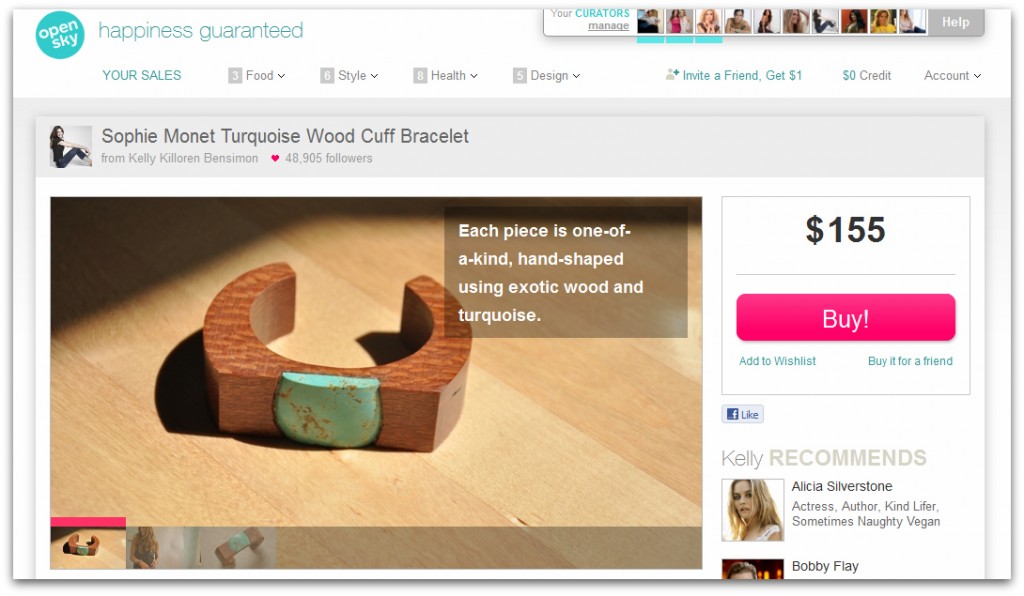 Open Sky: The concept behind Open Sky is different from your typical group-buying site. The goal here is to create a more social shopping experience. When you sign up for Open Sky you select "curators" to follow that meet your aesthetic or interests. These curators share the items they like with you and offer them to their followers at up to a 60% discount.  You can follow everyone from  Cynthia Rowley, Molly Sims and Padma Lakshmi to Guy Fieri and Bobby Flay to see what deals they have to offer!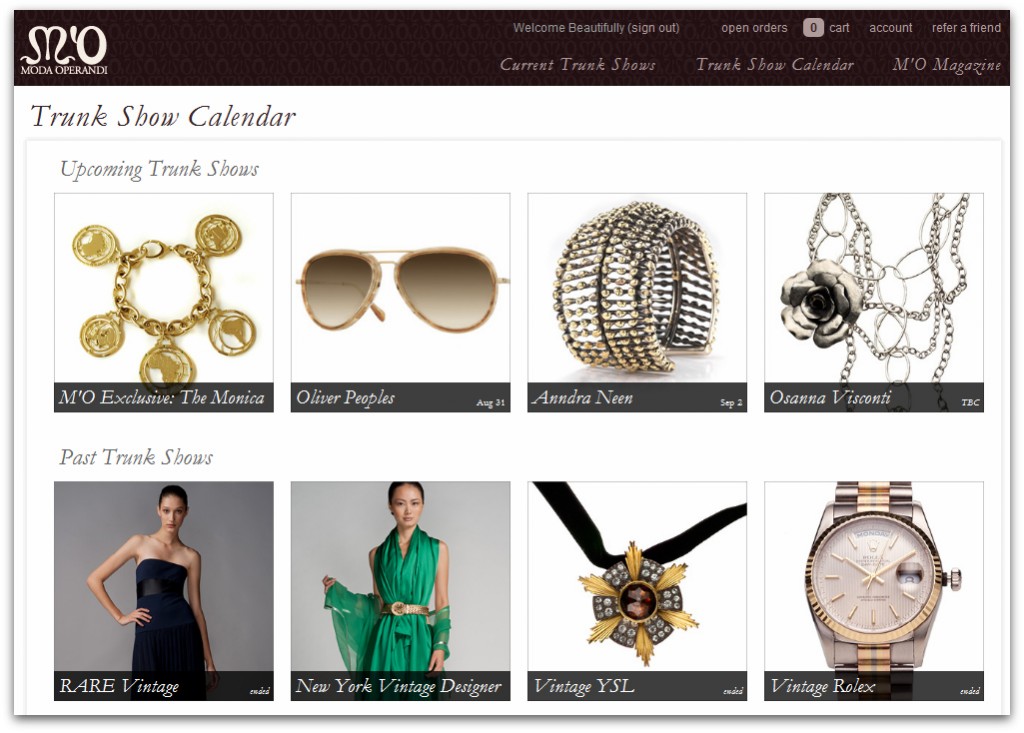 Moda Operandi: This site is dangerous with a Capital D. Why, you ask? The point behind most Group-Buying Sites is to offer items at a discount. That isn't the focus here. Moda Operandi allows its members to pre-order the LATEST designer pieces as soon as they hit the runway! In their own words" "Working closely with the world's top designers, Moda Operandi provides fashion trendsetters with access to complete collections from the finest brands – including exclusive ready-to-wear, accessories and jewelry – immediately following their runway show."
To say the offerings on Moda are to-die for would be an understatement. This is the stuff dreams are made of!  Think House of Lavande, Hermes, Preen, Erdem, Pucci and Missoni.  You have to apply for access to Moda Operandi but if anyone is interested I have 5 instant access invitations remaining – just let me know!
Moda is my favorite of all of these… though so far all I have done is browse.  It's all just too gorgeous not to at least look!

Are you familiar with any of these sights?  If so, what do you think of them?
Do you have any favorites you would like to share?
Next Time: ExclusivelyIn, biva.com, SeenOn! and more!
Disclosure: I may get a referral credit if you sign-up for any of the above sites using my direct link.