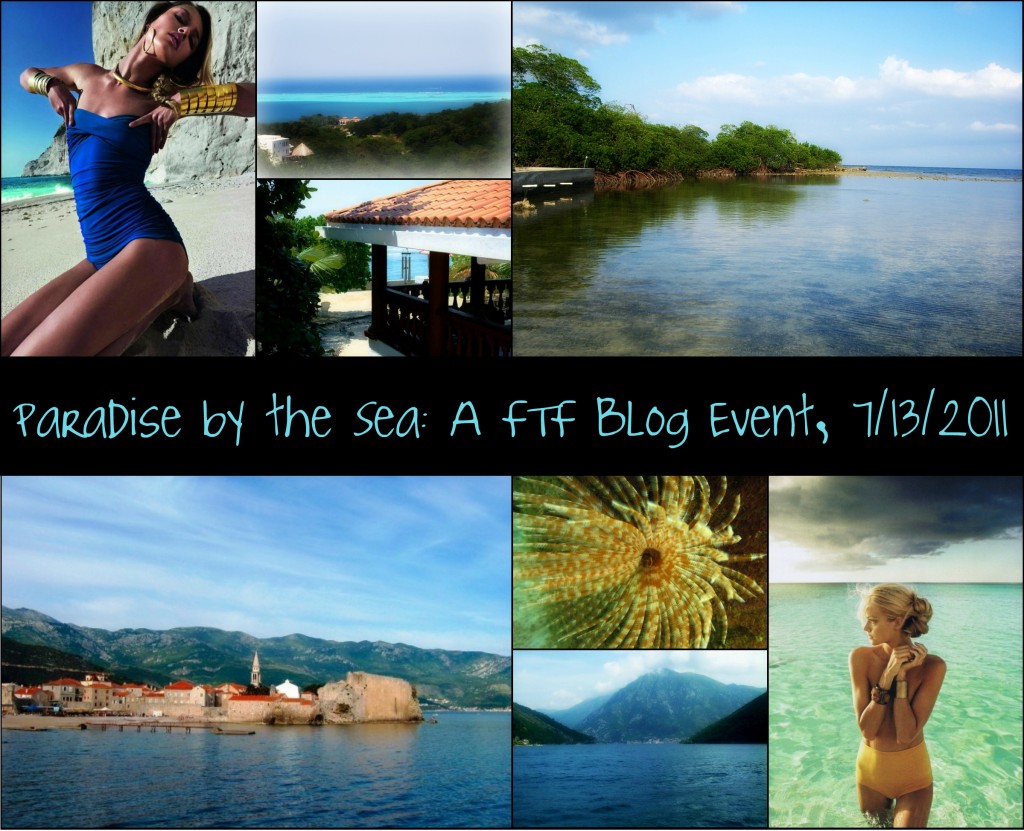 I was elated when I learned Kristy Eléna (of  Full Time Fabulous) selected a beach/sea related theme for the July FTFCommunity blog event. Yes, the photographer in me loves beaches for obvious reasons, but more than anything I was excited because I knew it would give me an opportunity to share a bit about myself with you.
Regular readers of my blog already know that I have a soft spot for the Caribbean.   What they don't know is that my love for the sea/ocean goes back much further than the cruise I was on.  It goes all the way back to a small Dalmatian town named Karin where my mother was raised.  Let's start there.
Karinsko More (aka, the Karin Sea)
This was basically my mother's backyard when she was growing up: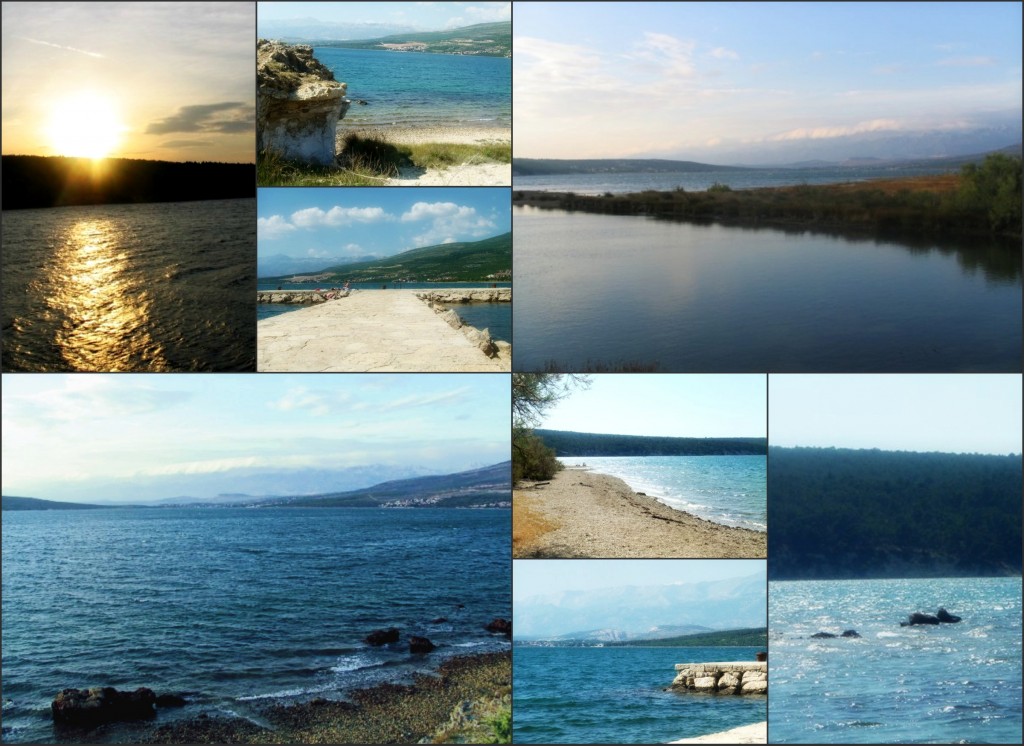 Breathtaking.  Spectacular.  Amazing.  None of those words even begin to describe what it is like in person.  Karin is a Dalmatian seaside town bordered by the Karin Sea and Velebit Mountain range.  And it's the place my mom (and most of her ancestors) was born and raised.
The town itself is rich with history. It used to be a seat of one of the Roman strongholds and was an important area during the Turkish Wars.  Remnants of those times remain in the ruins that are sprinkled throughout the area.   The area was ravaged by war in the 1990s and many of the inhabitants were forced to leave, but life is slowly coming back.  You almost wouldn't guess that the 90s were so tough, save for the "Warning. Danger of Live Mines" signs that you come across here and there.
Despite the war, the coast itself remained largely unspoiled.  It is a breathtaking in its beauty and remains fairly untouched because tourism is at a minimum.
It is my absolute favorite spot on the planet.
Budva, Montenegro
The last time I was in the former Yugoslavia we decided to visit the coastal town of Budva in Montenegro: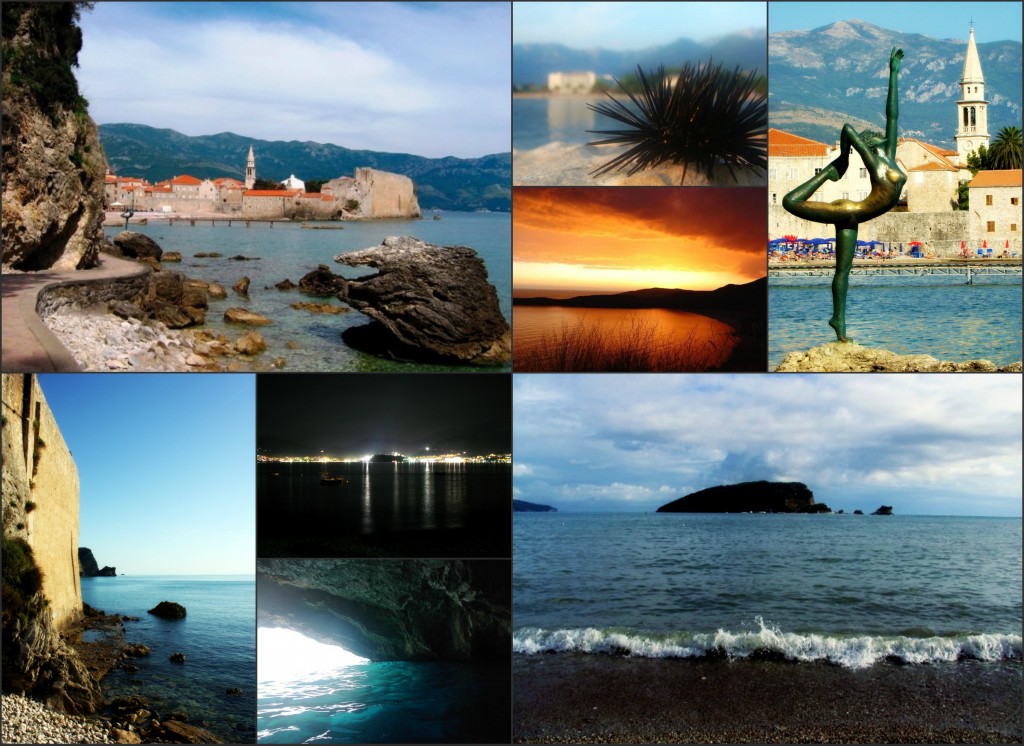 Unlike Karin, Budva is an extremely popular tourist destination.  It is one of the oldest cities on the Adriatic coast (over 2,500 years) and the town is home to some amazing Mediterranean architecture.  The riviera is nestled between the amazing cliffs and mountains of Montenegro and the Adriatic Sea.
The top left photo is actually of an exclusive private resort called Sveti Stefan (St. Steven) that is located in Budva.  We didn't stay there, but just seeing it was amazing.  It's basically it's own little private island.
Just beautiful.
The Western Caribbean
I couldn't do a post about beaches without including some shots from my 2010 Caribbean Cruise.  More info on the cruise can be found here and here, but these are a few new (mostly)  shots I haven't posted online before: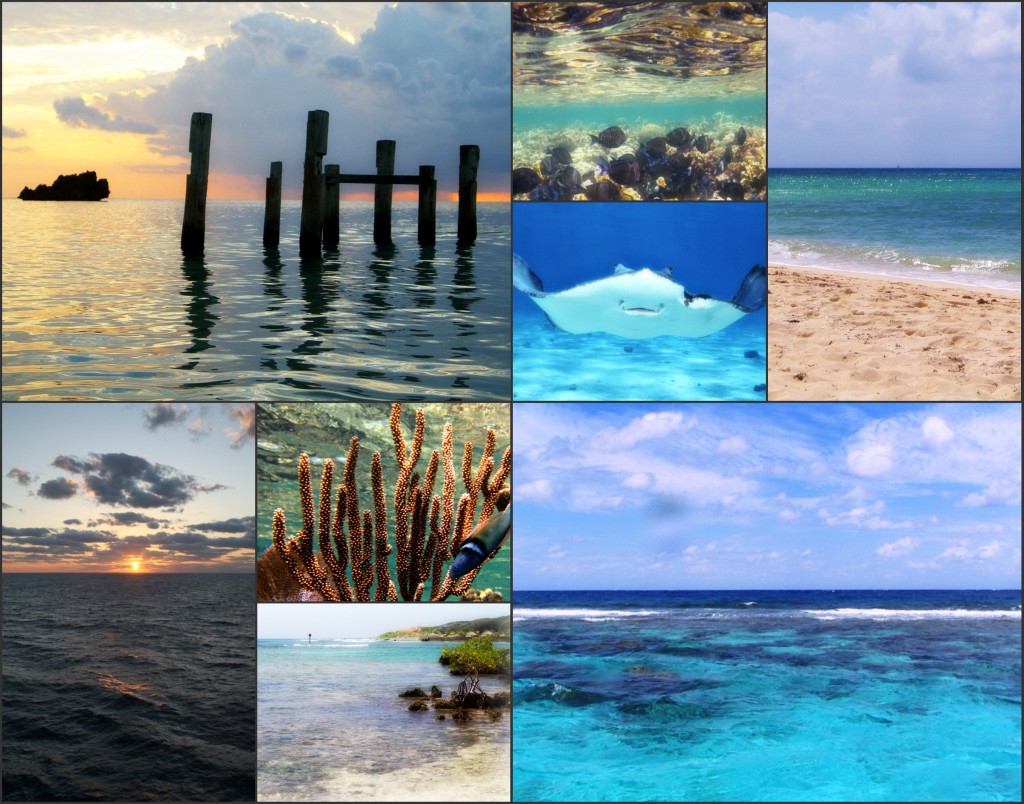 Top (from left): Roatan, Snorkeling in Roatan (top), Stingray City in Grand Cayman (bottom),  Cozumel.  Bottom (from left): Sunset from cruise ship, Snorkeling in Roatan (top), Roatan, (bottom) Grand Cayman
The Caribbean really is in a class of its own.  Each place we visited was as unique as its beaches.  And each place was more amazing than the last.  I've said it before but I'll say it again: Roatan, Honduras was my absolute favorite stop!
Beach-Inspired Fashion
As I was putting the collages in this post together the images kept reminding me of  fashion shoots I had come across recently.  I decided the post wouldn't be complete without one last collage.  These are just a few of my favorite 2011 beach-inspired editorials: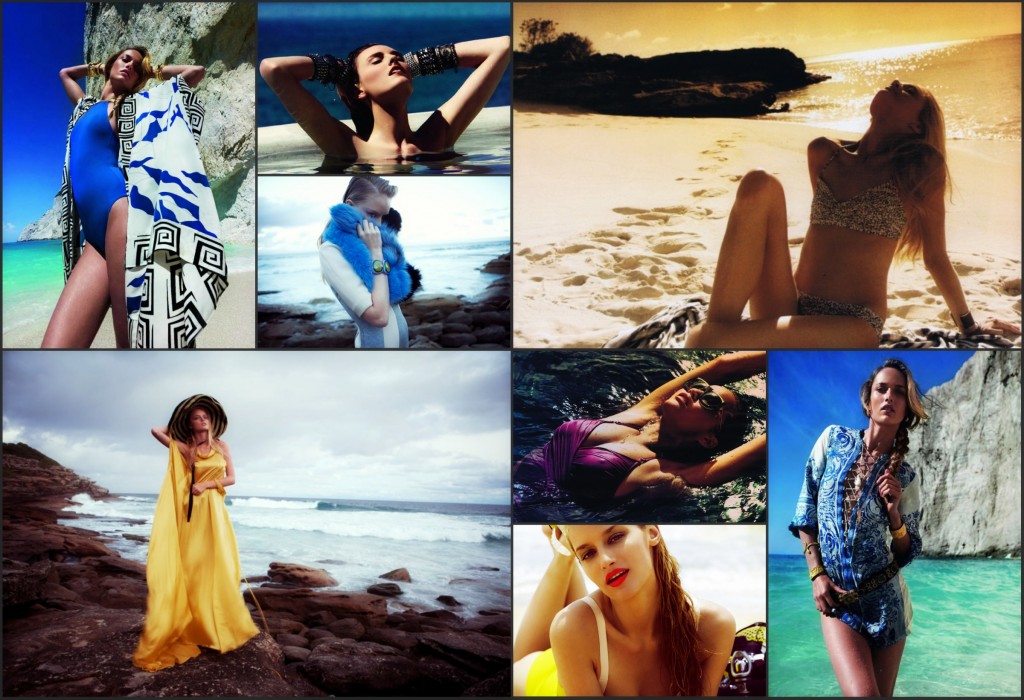 Top (from left): Karmen Pedaru for Vogue Paris, Myf Shepherd for Elle Spain (top), Eva by David Shields (bottom), Lindsay Ellingson for Allure.  Bottom (from left): Eva by David Shields, Christine Teigen for Vegas Magazine (top), Linda Votjova for El País (bottom), Karmen Pedaru for Vogue Paris

What are some of your favorite beaches and memories?
Have you come across any beach-inspired editorials you love?
**********
Thank you to Kristy Eléna and Sunglass Hut for hosting this FTF Blog Event!  If you would like to read Kristy's own response and check out the other entries, please click here.
NOTE: All images were taken by me or used courtesy of ZAC Fashion. Top left and bottom right header images: Karmen Pedaru for Vogue Paris and Lindsay Ellingson for Allure