I think it would be an understatement to say that my love of rings is well-documented. Anyone who follows me on instagr.am is well-aware of my passion for them, and anyone who has followed the blog for an extended amount of time knows that I have a soft-spot for Wendy Brandes jewelry in particular.
The first piece(s) I ever purchased from Wendy B. were her swear rings. I've said it before and I'll say it again. The swear rings are the ultimate statement rings. Nothing beats them. I have the silver, but they also come in gold-plated as well.
Next up was her Little Woolf necklace. It is small, delicate and amazingly detailed.
My list of "wants" when it comes to Wendy's jewelry grew until it was basically comprised of her whole line. No joke. There isn't one piece that I wouldn't love to own. But… I've had my eye on one particular item for over a year now.
And as this afternoon, it's mine. *insert happy dance*
I am proud to present… the Vampire Diana Ring.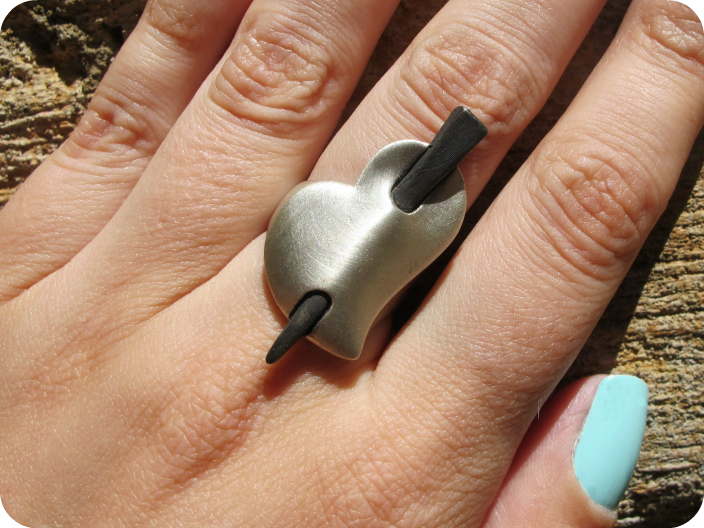 Beautiful, isn't she?
I've always had a thing for vampires.
It started with a cute vampire bunny named Bunnicula. Yup. That was the first vampire story I ever read.
I read L.J. Smith's The Vampire Diaries series back when I was a teen – way before the TV series and Twilight ever existed.
Then came Bram Stoker's Dracula with its haunting sensuality.
Then there is True Blood. Eric. Yum.
I still believe that Buffy the Vampire Slayer was the best series ever on television. And this ring, the Vampire Diana ring, was inspired by Buffy's very own Spike. Too cool.
That being said, I didn't fall in love with it because of the vampire angle. I fell in love because of its unique take on the "shot through the heart" concept. Shot through the heart. Arrow through the heart. Stake through the heart. What a great idea for a ring.
But besides all that… have you ever seen such a beautifully executed design before? Amazing.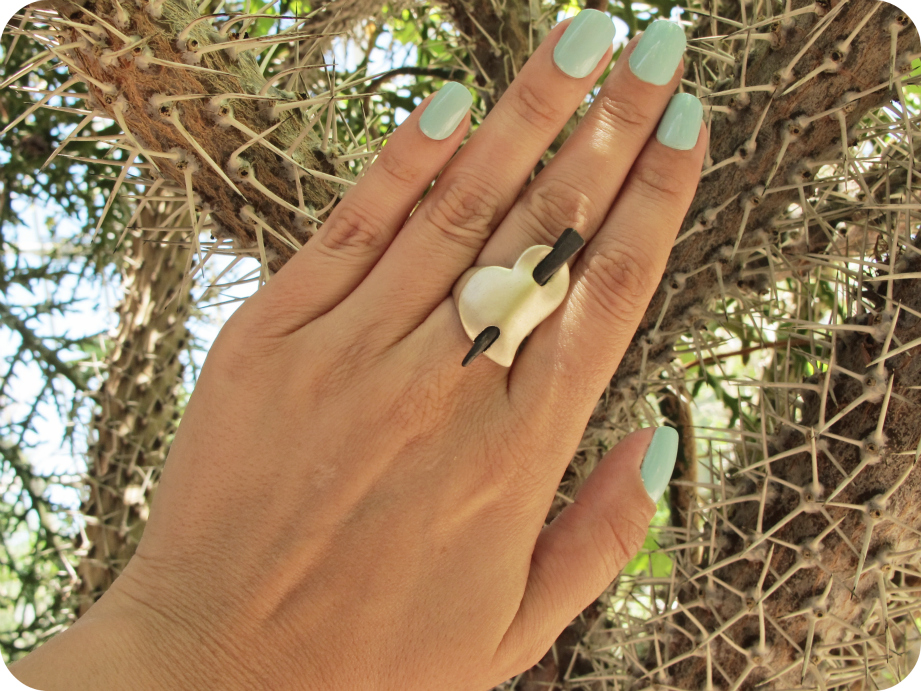 The ring is so striking, I don't think any photos can properly do it justice. Based on the images I had seen on Wendy's site I expected it to be heavier. Bulkier. I was surprised when I opened the box and found that it was actually rather delicate for its size.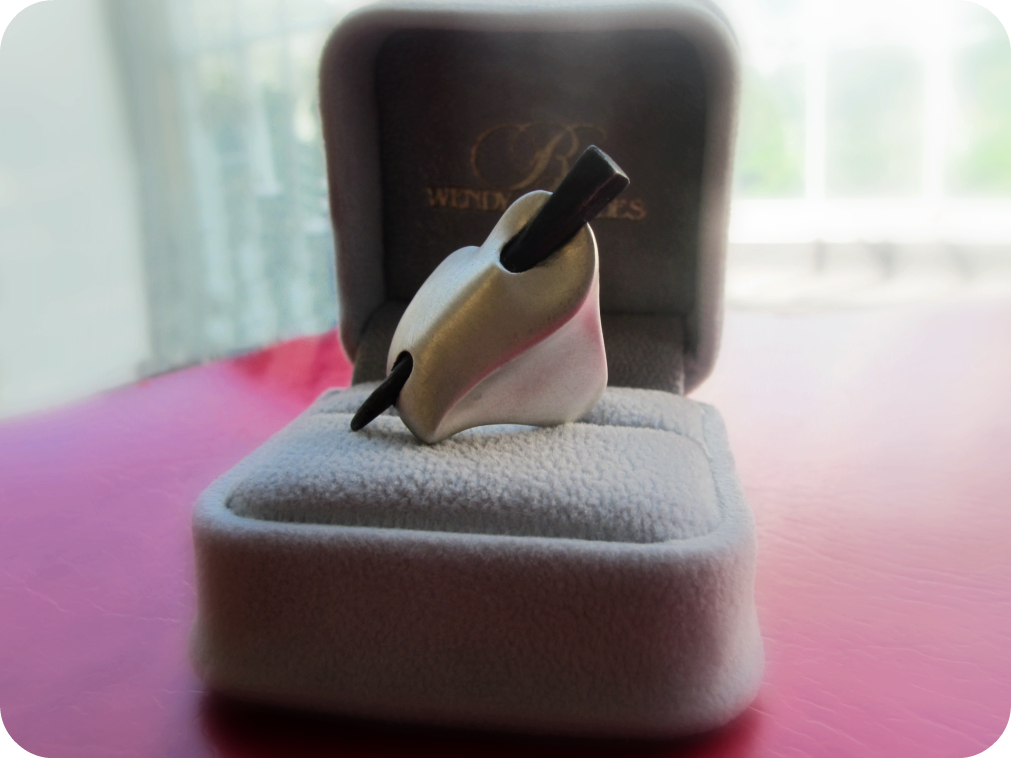 It is exquisitely crafted. Quite breathtaking really. It also comes in gold (which is even more amazing) and two different necklaces.
Thank you, Wendy, for designing such an amazing piece of art, because that is truly what it is! I plan to wear this one every single day.
I'm already coveting my next Wendy B piece : the Cleopatra earrings!
Have you checked out Wendy's jewelry before? Which pieces do you love?