Congratulations to Kristy Eléna on being named Sunglass Hut's Full Time Fabulous Blogger!!!!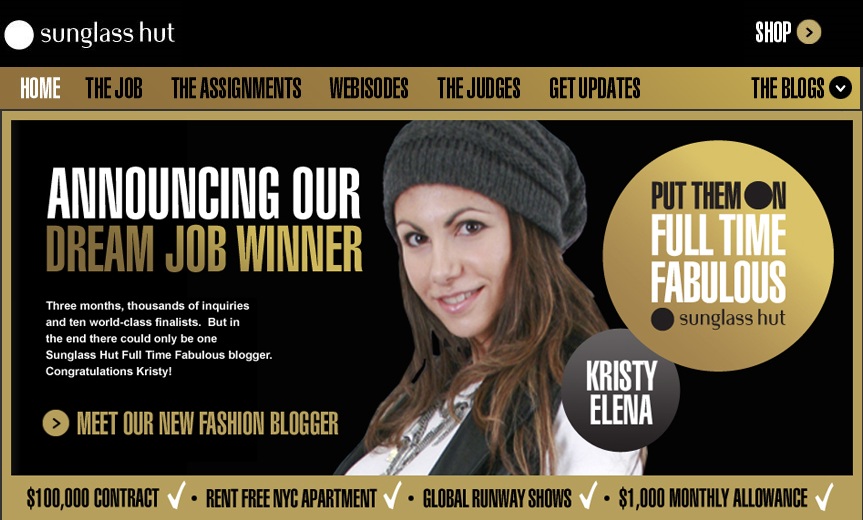 Can I get a "hell yeah?!"
As I already mentioned to Kristy, I am so happy for her that I almost feel like I won the contest, and I wasn't even a contestant! There are no words to describe how delighted and excited I am for Kristy, so all I will say is this:
Kristy, I can't wait to follow your NYC adventures and see what the future has in store for you. The sky is the limit!
You are likely going to be seeing many of these posts (like this one from grit and glamour, this one from The Citizen Rosebud, this one from Midnight in a Perfect World,  this one from For Those About To Shop, this one from Any Second Now and this one from Burn the Blonde) around the blogosphere the next few days because Kristy Eléna is well-loved in our Style Nation. If you have a moment, check out what she has to say about her win here, and tell her about a risk or leap of faith you took in your own life!
UPDATE: Kristy was featured in WWD on January 14th!  So exciting! Check it out here!
And congrats to #TEAMKRISTY!  We supported the best woman and the best woman won!!