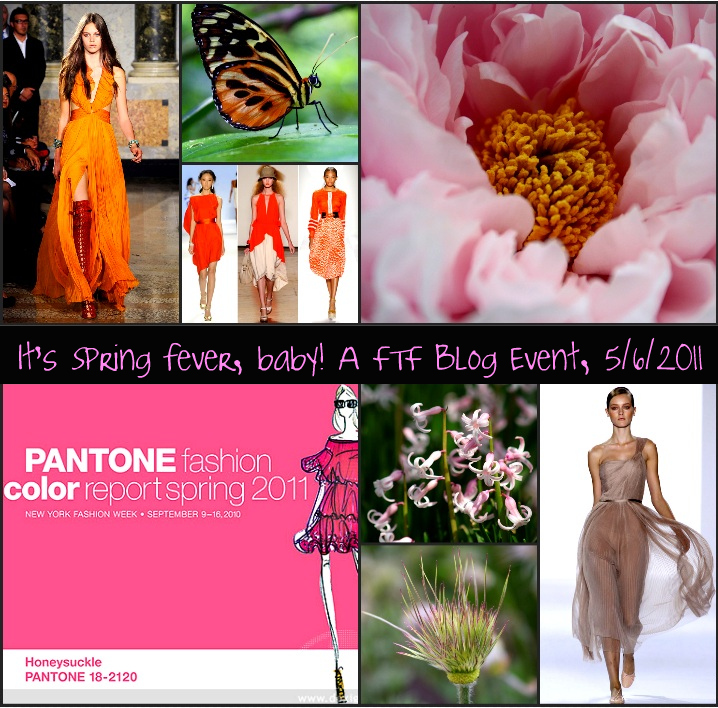 This month's Full Time Fabulous blog event focuses on a lovely little thing you may all be familiar with… spring!
But before we begin… can we just talk about our hostess for this event, Kristy Eléna? You must – absolutely m.u.s.t. check out her blog event post. Not because I said so, but because she is rocking some to die for Foley + Corinna pieces like it is nobody's business. Don't believe me? Here is a little teaser for you: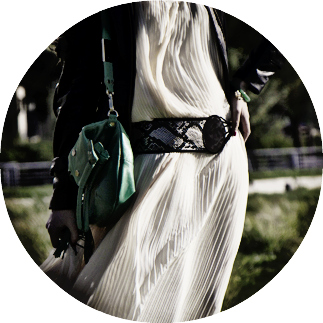 Gorg, no? Nothing says "spring is here" like light, airy dresses that make you look like a goddess! Make sure you check it out by clicking on the image when you have a moment.
Now, back to spring.
For me, the spring is a time of renewal and positive energy. The air is full of life and endless possibilities. All around us things are coming alive, blooming with colors and textures that can only be found in nature. Kind of like these: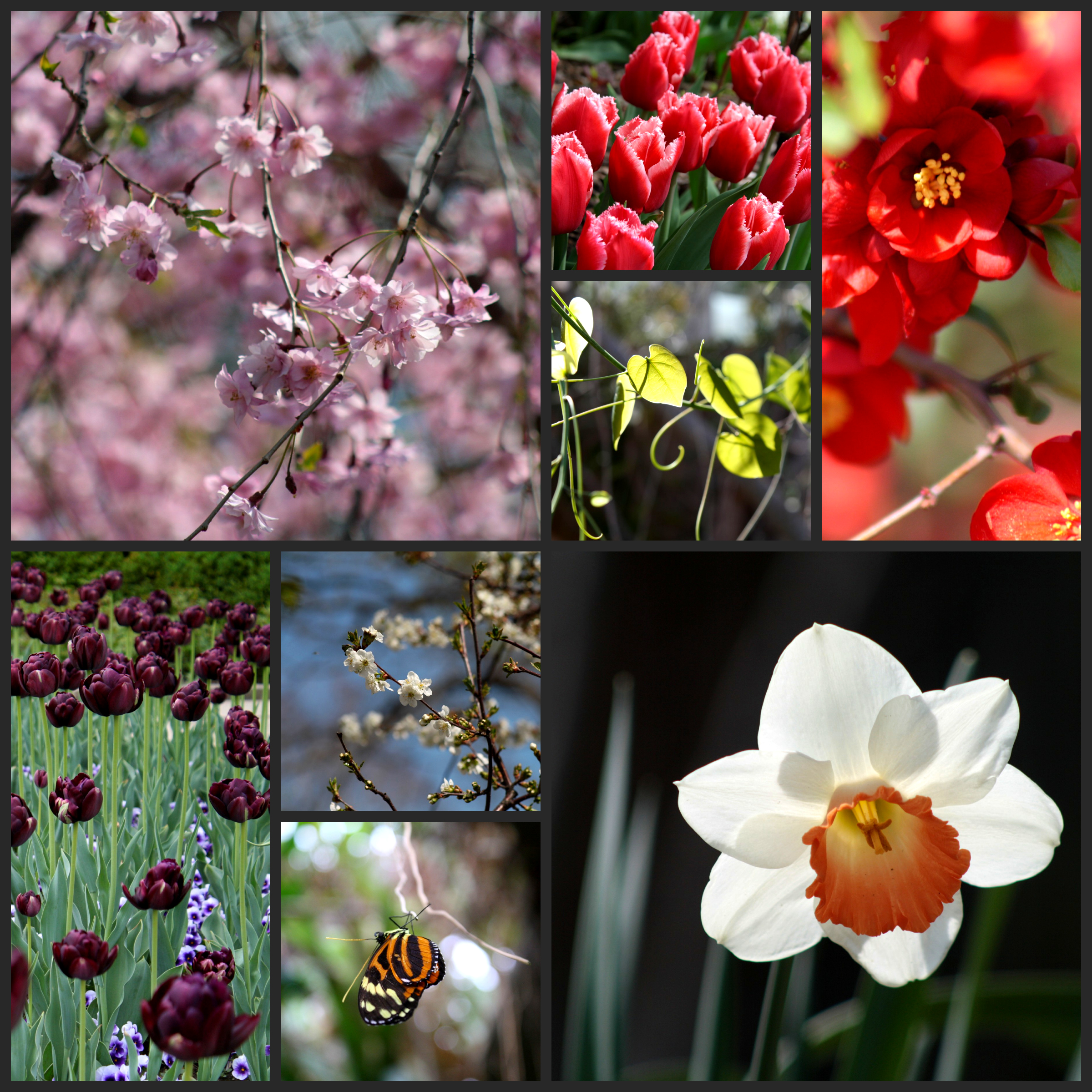 The fresh spring air heightens our senses and makes us more aware of everything around us. Before we know it, Spring fever sets in and makes us yearn for…
Well.
Lots of things. Lots of fun, sexy, desirable things.
Very sexy. Very desirable.
However, this is a fashion blog, so the only Spring fever I'll be talking about will be fashion-related.
I've always believed GUCCI's 2004 Spring/Summer Ad Campaign, shot by Mario Testino, perfectly captured the essence of Spring.
These designs, by (who else?) genius Tom Ford, embody the sensuality and elegance that I equate with Spring. Undeniably feminine and simply – in a word – stunning.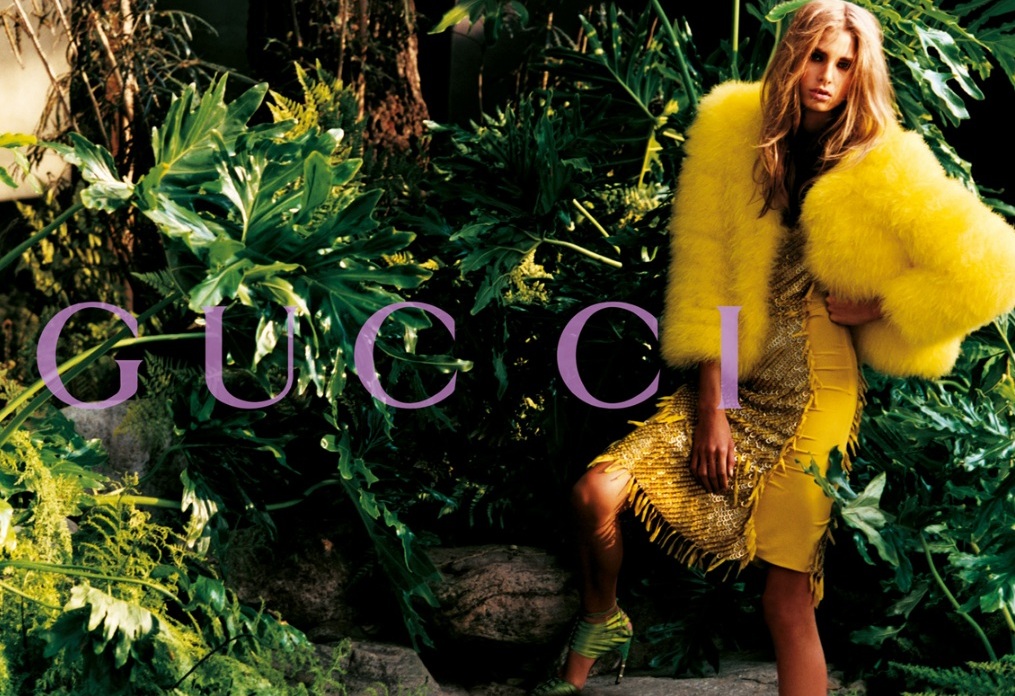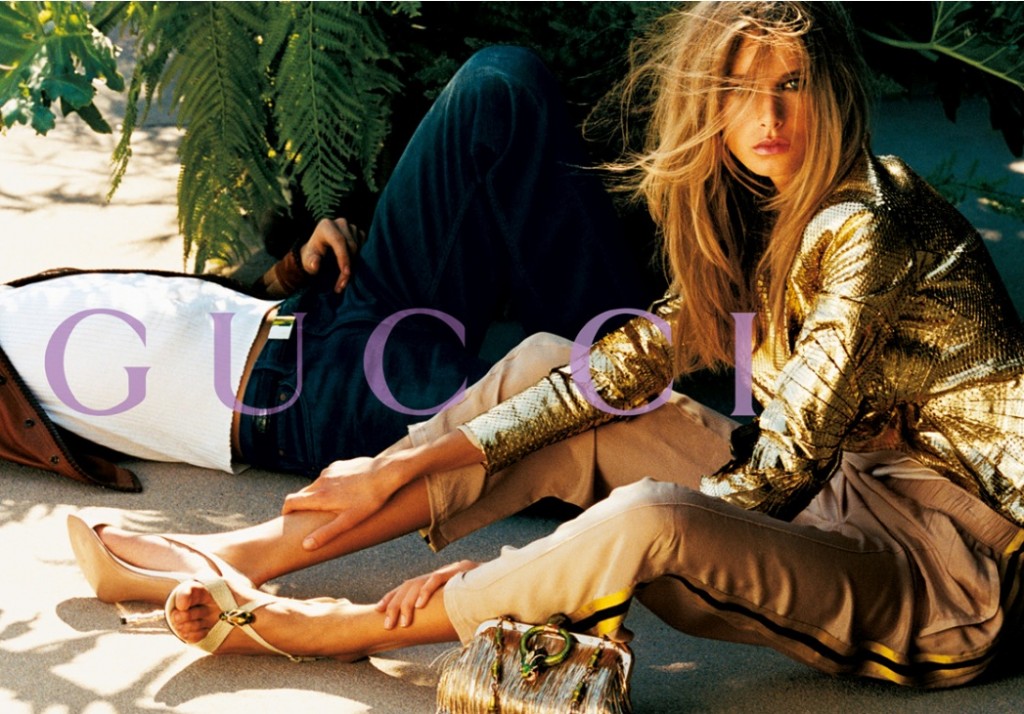 These designs may date back 7 years, but truthfully, they are just as relevant today. The colors are perfect in their boldness. The textures and intricate attention to detail? True Ford masterpieces.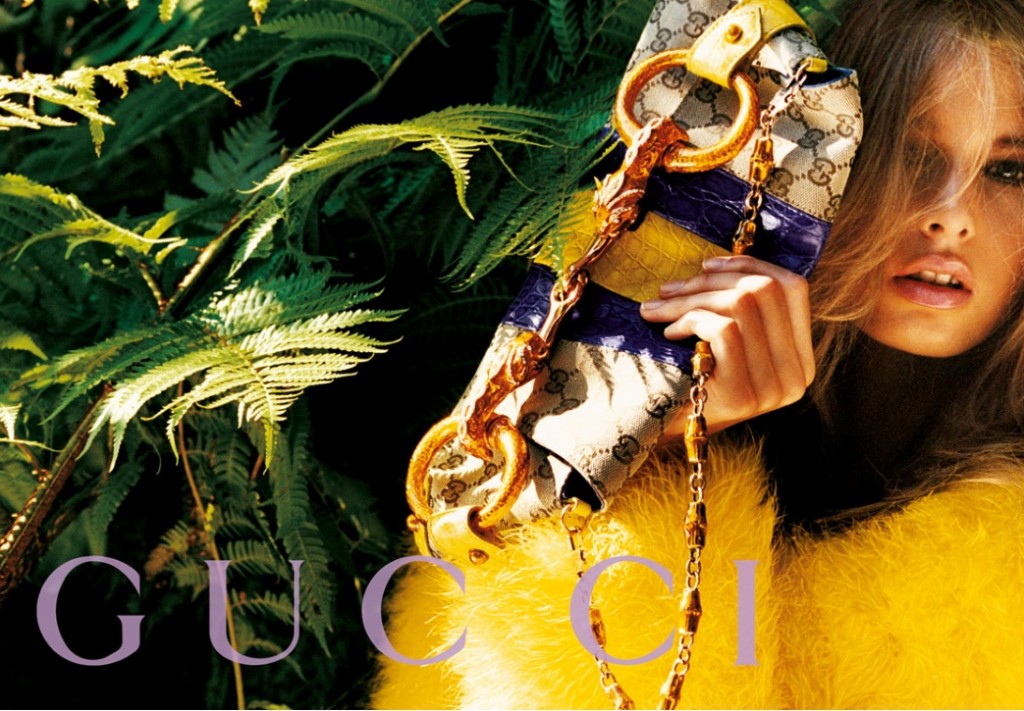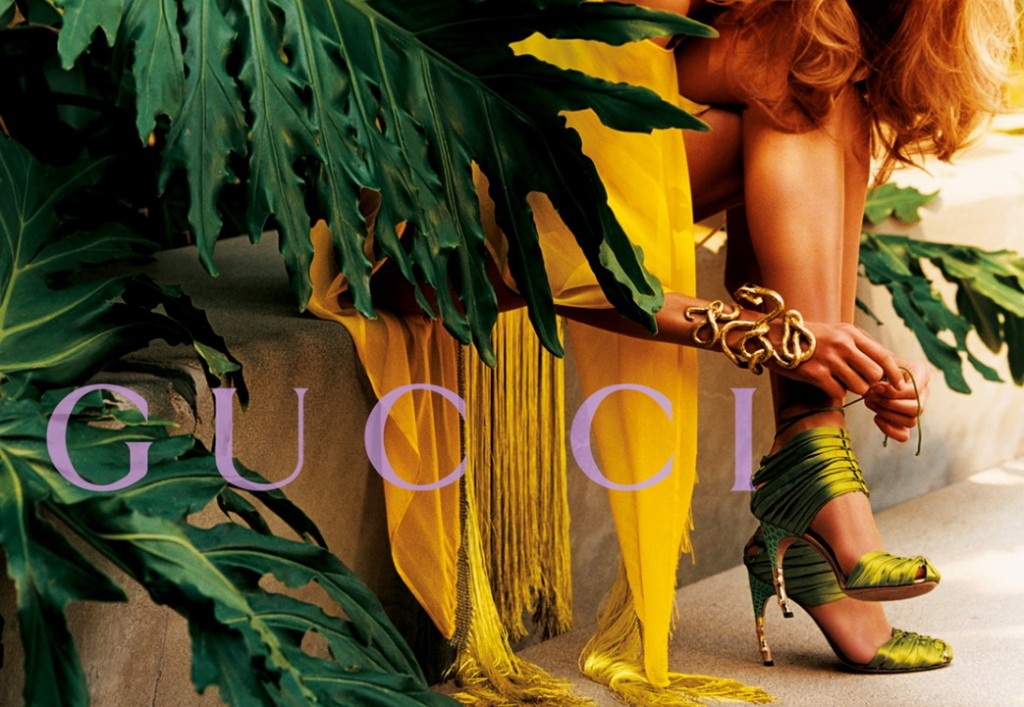 Do you SEE that bracelet/cuff/work of art on her arm? What about the serpent detailing on the purses? Amazing.
Now, let's talk about those heels.
These corset heels haunt me in my sleep. I am not kidding.
They are my holy grail of heels. I stalk ebay like there is no tomorrow, looking for these shoes. One day, all the stars will align, and I WILL own a pair. Preferably in black or nude. Maybe both.
One day. Then, my Spring will be perfect.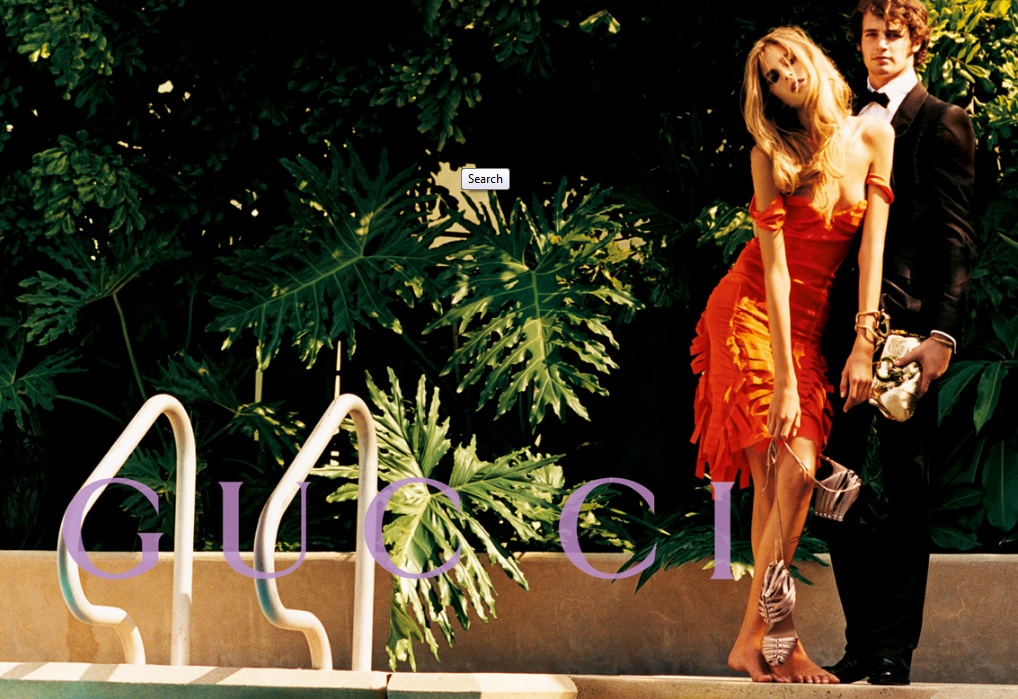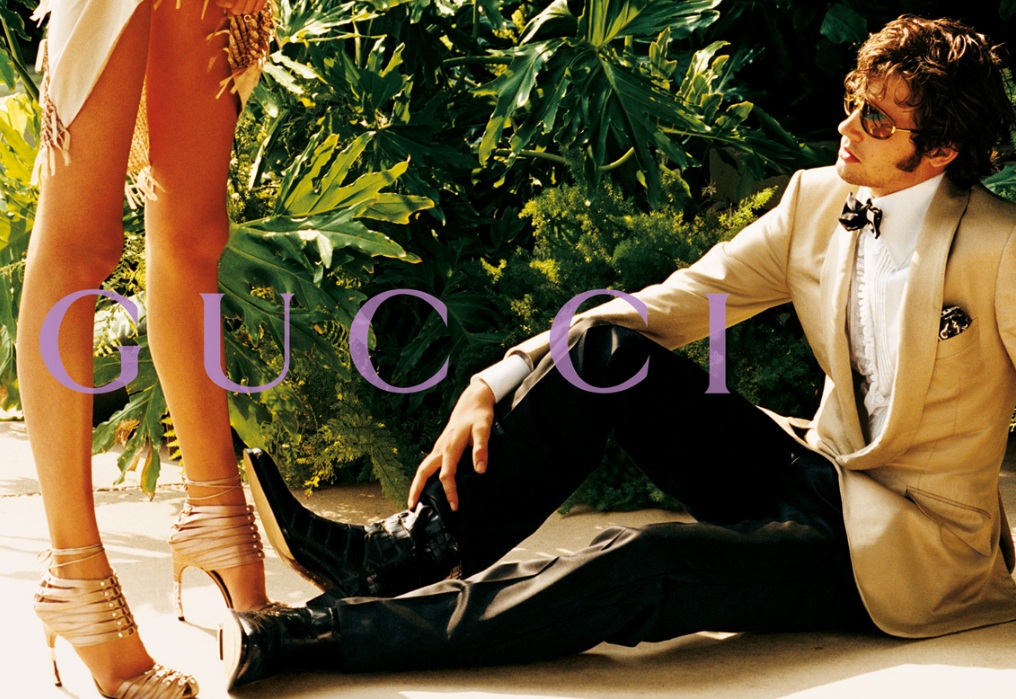 Intricate details, bold colors, eye-catching textures, silky and airy fabrics, shimmering serpents … and innate sensuality… this collection had it all.
If the essence of Spring could be captured in fashion, this would be it, in my opinion.
What about you? Are there any collections that stand out to you in this way?
What defines the Spring for you? Let me know!
**********
Thank you to Kristy Eléna and Sunglass Hut for hosting this FTF Blog Event! If you would like to read Kristy's own response and check out the other entries, please click here.
NOTE: All images were taken by me or used courtesy of mariotestino.com or Google images.